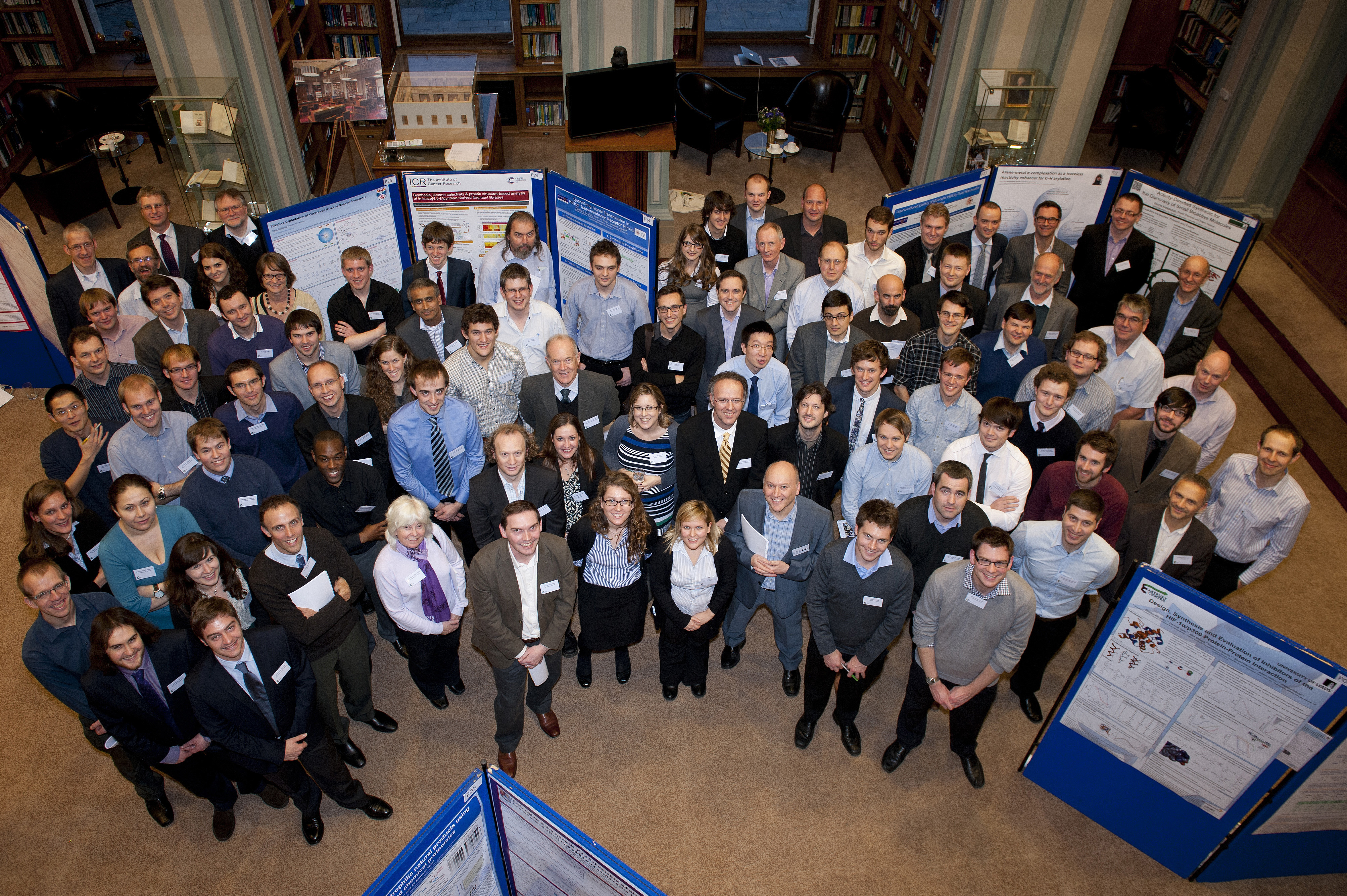 The Organic Division once again hosted a very successful Poster Symposium on Monday 2nd December 2013, sponsored by F. Hoffmann La Roche Ltd. This year, 37 PhD students were invited to The Chemistry Centre to present their work to leading organic chemists in academia and industry. Many of the delegates commented on the high quality and exciting range of the chemistry on display, and the judges, Dr John Clough (Syngenta) and Prof. Alan Armstrong (Imperial College London) had a difficult time selecting the winners.
Nonetheless, they did make a decision, and the First Prize went to Francis Lister (University of Manchester, supervised by Jonathan Clayden) for his work on The Development of Screw-Sense Responsive Fluorescent Probes. The industrial delegates were once again asked to select an Industry prize winner, focusing on potential for industrial application.  The winner of the 2013 Industry prize was Neal Fazakerley, for his poster about Total Synthesis of (+)-Pleuromutilin and Biologically Active Analogues (University of Manchester, supervised by David Procter).
Two runner-up prizes were also awarded to Katrina Kramer (Queen Mary's University London) and Edward Emmett (Oxford University). Finally, all the PhD students were asked to select their favourite poster, and the winner of this Participants' Prize was Matthew Grayson from the University of Cambridge, supervised by Jonathan Goodman, for his poster – Combining Computational and Experimental Methods to Understand and Develop Asymmetric Methodology in Organic Chemistry
The Roysal Society of Chemistry  would like to acknowledge the support of many people, not least our many industrial sponsors. In addition we would like to thank the judges and the scientific committee for their hard work in making the event such a success. And finally, thank you to all the supervisors and research groups who continue to support this symposium, allowing us to showcase such a fantastic range of organic chemistry from around the UK every year.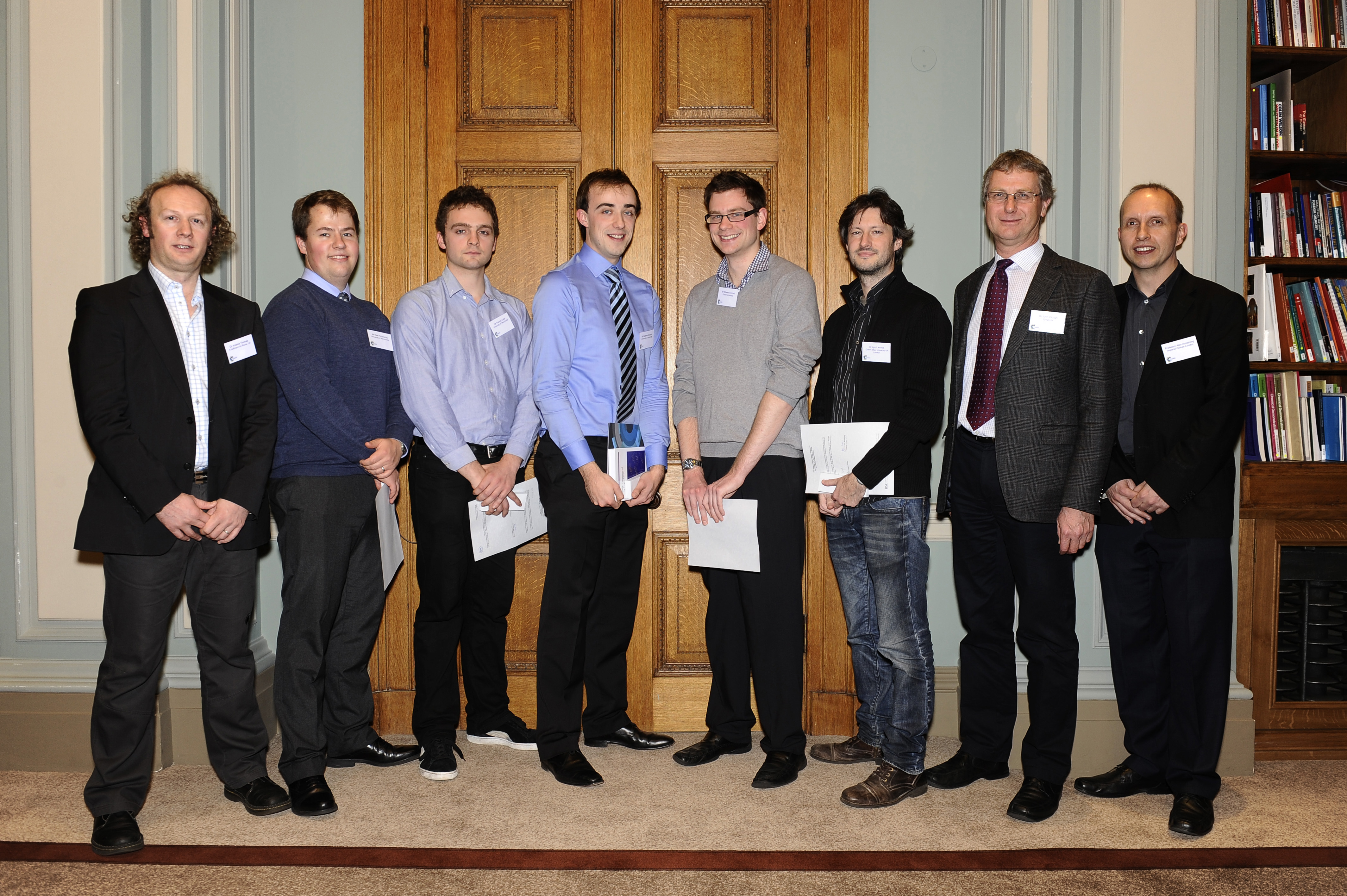 Left to right: Andrew Thomas, Neal Fazakerley, Francis Lister, Matthew Grayson, Edward Emmett, Igor Larossa, John Clough, Alan Armstrong