In this addition of OBC's '10 of the best' we are bringing you a selection of 10 of our most highly cited synthesis articles. As with the other blogs, every single one will be free to access for you to enjoy until July 11th.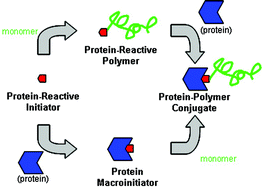 Design, synthesis and photophysical studies of simple fluorescent anion PET sensors using charge neutral thiourea receptors
Thorfinnur Gunnlaugsson, Anthony P. Davis, Gillian M. Hussey, Juliann Tierney and Mark Glynn
DOI: 10.1039/B404706K
The small peptide-catalyzed direct asymmetric aldol reaction in water
Pawel Dziedzic, Weibiao Zou, Jonas Háfren and Armando Córdova
DOI: 10.1039/B515880J
Synthesis of protein–polymer conjugates
Karina L. Heredia and Heather D. Maynard
DOI: 10.1039/B612355D
Advanced organic synthesis using microreactor technology
Batoul Ahmed-Omer, Johan C. Brandt and Thomas Wirth
DOI: 10.1039/B615072A
Diversity-oriented synthesis; a challenge for synthetic chemists
David R. Spring
DOI: 10.1039/B310752N
Asymmetric catalysis for the construction of quaternary carbon centres: nucleophilic addition on ketones and ketimines
Olivier Riant and Jérôme Hannedouche
DOI: 10.1039/B617746H
Recent approaches towards the asymmetric synthesis of α,α-disubstituted α-amino acids
Henning Vogt and Stefan Bräse
DOI: 10.1039/B611091F
Synthesis and photophysical evaluation of charge neutral thiourea or urea based fluorescent PET sensors for bis-carboxylates and pyrophosphate
Thorfinnur Gunnlaugsson, Anthony P. Davis, John E. O'Brien and Mark Glynn
DOI: 10.1039/B409018G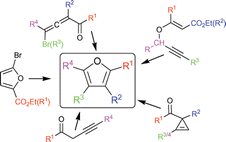 Syntheses of polysubstituted furans: recent developments
Stefan F. Kirsch
DOI: 10.1039/B602596J
Accelerated asymmetric transfer hydrogenation of aromatic ketones in water
Xiaofeng Wu, Xiaoguang Li, William Hems, Frank King and Jianliang Xiao
DOI: 10.1039/B403627A
Missed our other 10th anniversary posts? Take a look here for more of our top cited work from the past 10 years.