Continuing our blog series celebrating OBC's 10th anniversary we bring you a selection of 10 of our most highly cited articles in the area of medicinal chemistry. Every single one will be free to access for you to enjoy for the next week.
Analysis of the reactions used for the preparation of drug candidate molecules
John S. Carey, David Laffan, Colin Thomson and Mike T. Williams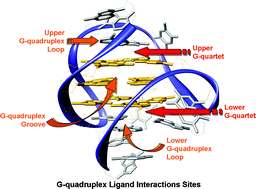 DOI: 10.1039/B602413K
A hitchhiker's guide to G-quadruplex ligands
David Monchaud and Marie-Paule Teulade-Fichou
DOI: 10.1039/B714772B
HIV-1 protease: mechanism and drug discovery
Ashraf Brik and Chi-Huey Wong
DOI: 10.1039/B208248A
Cell-penetrating peptides as delivery vehicles for biology and medicine
Kelly M. Stewart, Kristin L. Horton and Shana O. Kelley 
DOI: 10.1039/B719950C
Novel molecular drug carrier: encapsulation of oxaliplatin in cucurbit[7]uril and its effects on stability and reactivity of the drug
Young Jin Jeon, Soo-Young Kim, Young Ho Ko, Shigeru Sakamoto, Kentaro Yamaguchi and Kimoon Kim
DOI: 10.1039/B504487A
Synthesis and evaluation of analogues of 10H-indolo[3,2-b]quinoline as G-quadruplex stabilising ligands and potential inhibitors of the enzyme telomerase
Bérangère Guyen, Christoph M. Schultes, Pascale Hazel, John Mann and Stephen Neidle
DOI: 10.1039/B316055F
Mechanism and structure–reactivity relationships for aromatic hydroxylation by cytochrome P450
Christine M. Bathelt, Lars Ridder, Adrian J. Mulholland and Jeremy N. Harvey
DOI: 10.1039/B410729B
The merger of natural product synthesis and medicinal chemistry: on the chemistry and chemical biology of epothilones
Karl-Heinz Altmann
DOI: 10.1039/B405839A
Two-stage enzyme mediated drug release from LMWG hydrogels
Kjeld J. C. van Bommel, Marc C. A. Stuart, Ben L. Feringa and Jan van Esch
DOI: 10.1039/B507157G
Designer aminoglycosides: the race to develop improved antibiotics and compounds for the treatment of human genetic diseases
Mariana Hainrichson, Igor Nudelman and Timor Baasov
DOI: 10.1039/B712690P
Missed our other 10th anniversary posts? Take a
look here
 for some of our top cited work.