Thermoelectric nanostructures

A collection of articles selected by Jin Zou
Professor Jin Zou, University of Queensland, Australia and Associate Editor for Nanoscale and Nanoscale Advances, presents an online article collection featuring his highlights of the latest research published in the journals on thermoelectric nanostructures.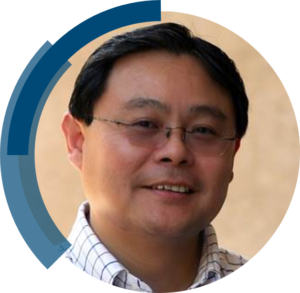 "The development of thermoelectric materials has been considered as a key sustainable solution in dealing with the global energy dilemma by harvesting electricity from waste heat. Nanostructuring is a critical approach to enhance thermoelectric properties and coupled with other strategies, the development of thermoelectric nanostructures has been an active research discipline in exploring high-performance energy materials.
In this online collection, we have selected an array of thermoelectric nanomaterials related research articles and reviews recently published in Nanoscale and Nanoscale Advances, providing informative examples on the design and realization of thermoelectric materials with improved performance through theoretical modelling and/or experiments. In these articles, rich strategies have been demonstrated or proposed to enhance thermoelectric performance. Detailed correlations between observed properties with determined structural and chemical characteristics of thermoelectric materials allow the fundamental understanding of the nature of these materials, which, we hope, may inspire our readers in our wider nanocommunity."
We hope you enjoy reading these articles.
Best wishes,
Professor Jin Zou

University of Queensland, Australia