We are delighted to welcome Professor Roberto Berlinck (University of São Paulo), Dr Susana P. Gaudêncio (NOVA University of Lisbon), Dr Fidele Ntie-Kang (University of Buea), Dr Reiko Ueoka (Kitasato University) and Professor Weidong Zhang (Second Military Medical University) to the Natural Product Reports team as Advisory Board members.
Roberto is currently a Professor at the University of São Paulo. Research interests of Roberto include the biodiscovery of bioactive natural products, biosynthesis of microbial secondary metabolites, investigating the chemistry of microbe-holobionts associations as well as collaborative projects in synthesis and medicinal chemistry. One of Roberto's group's major interests is in developing new approaches towards the isolation of novel natural products. These include compounds from very complex biological matrixes, minor metabolites and water-soluble compounds, as well as methods for the optimisation of microbial metabolite production in order to increase isolation yields.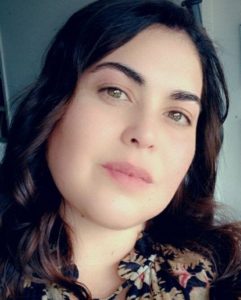 Susana has a MSc in Technological Organic Chemistry and a PhD in Organic Chemistry and is the Leader of the Blue Biotechnology & Biomedicine Lab at UCIBIO, NOVA-FCT, NOVA University of Lisbon. Her research focuses on the study of marine-derived Actinobacteria from off the coasts of the Portugal mainland and the Macaronesia Archipelagos for the discovery of bioactive natural products as lead-like agents for drug discovery and other biotechnological applications. She is a Working Group Leader, Management Committee Member and STSM Committee Member of the Cost Action Ocean4Biotech: CA18238 – European transdisciplinary networking platform for marine biotechnology. In 2019, she hosted two of the world's most prestigious congresses in marine natural products, the joint XVI MANAPRO & XI ECMNP in Peniche, Portugal.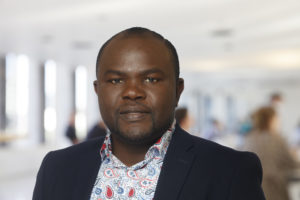 Fidele is an Associate Professor of Pharmaceutical Chemistry at the Department of Chemistry, University of Buea in Cameroon where he also heads the Centre for Drug Discovery. After studying chemistry and physics at the University of Douala in Cameroon, he completed a PhD in computer-aided drug design. He then moved to Germany where he carried out postdoctoral research under Prof. Wolfgang Sippl leading to an habilitation in pharmaceutical chemistry. Since then, his research has been focused on chemoinformatics for natural products research, a topic in which he is an editor of a book series. He holds several editorial board appointments and is passionate about drug discovery from natural products identified from African medicinal plants. His major contribution is the development of the African Natural Products Database.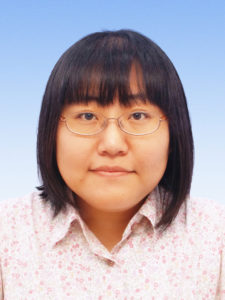 Reiko Ueoka obtained her PhD (2011) at the University of Tokyo and is currently a Junior Associate Professor at the School of Marine Biosciences, Kitasato University in Japan. Her research focuses on the discovery of novel natural products from bacteria by bioactivity-guided isolation and genome mining. She is also interested in their biosynthesis and the function of the modifying enzymes.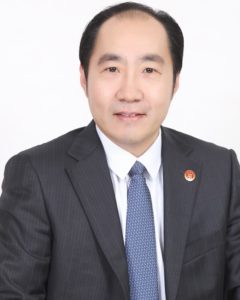 Wei-Dong Zhang is currently a professor of the Institute of Medicinal Plant Development and Second Military Medical University. He obtained his Bachelor's degree and Master's degree from Second Military Medical University in 1988 and 1991, respectively. He received his PhD in Natural Product Chemistry in 1998 from the Shanghai Institute of Pharmaceutical Industry with Professor Hui-Ting Li. His research focuses on the total synthesis, biological function, structural modification and structure-activity relationship of structurally complex and bioactive natural products.
Find some of their recent RSC publications below:
---
Visible-light-induced [3+2] cycloadditions of donor/donor diazo intermediates with alkenes to achieve (spiro)-pyrazolines and pyrazoles
Chem. Sci., 2023, 14, 10411-10419, DOI: 10.1039/D3SC04188C, Edge Article
Uranyl nitrate as a recyclable homogeneous photocatalyst for selective cross-coupling of N-substituted amines and indoles
RSC. Adv., 2023, 13, 11929-11937, DOI: 10.1039/D3RA01037F, Paper
The isolation of water-soluble natural products – challenges, strategies and perspectives
Nat. Prod. Rep., 2022, 39, 596-669, DOI: 10.1039/D1NP00037C, Review Article
The chemistry and biology of guanidine secondary metabolites
Nat. Prod. Rep., 2021, 38, 586-667, DOI: 10.1039/D0NP00051E, Review Article
Cytotoxic and antitumor peptides as novel chemotherapeutics
Nat. Prod. Rep., 2021, 38, 7-17, DOI: 10.1039/D0NP00019A, Highlight
Post-synthetic functionalization of tryptophan protected peptide sequences through indole (C-2) photocatalytic alkylation
Chem. Commun., 2021, 57, 5758-5761, DOI: 10.1039/D1CC01822A, Communication
In search of therapeutic candidates for HIV/AIDS: rational approaches, design strategies, structure–activity relationship and mechanistic insights
RSC. Adv., 2021, 11, 17936-17964, DOI: 10.1039/D0RA10655K, Review Article
Natural products in Cyperus rotundus L. (Cyperaceae): an update of the chemistry and pharmacological activities
RSC. Adv., 2021, 11, 15070-15077, DOI: 10.1039/D1RA00478F, Review Article
Dereplication: racing to speed up the natural products discovery process
Nat. Prod. Rep., 2015, 32, 779-810, DOI: 10.1039/C4NP00134F, Review Article
Colibactin biosynthesis and biological activity depend on the rare aminomalonyl polyketide precursor
Chem. Commun., 2015, 51, 13138-13141, DOI: 10.1039/C5CC02718G, Communication
---