The annual Natural Product Reports Emerging Investigator Lectureship recognises a researcher who has made a significant contribution to a natural products-related area of the chemical sciences in their early independent career.
We are delighted to announce that Professor Jinghan Gui has been chosen by the NPR Editorial Board as this year's recipient of the lectureship.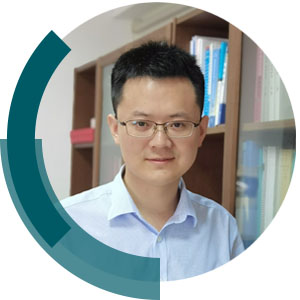 "It is a great honor to receive the NPR Emerging Investigator Lectureship. I'd like to thank the nominator and the Editorial Board of NPR, my mentors (Profs. Weisheng Tian and Phil S. Baran) and SIOC colleagues for their tremendous support over the years, as well as my lab members for their hard work." – Prof. Jinghan Gui
His lectureship will be held virtually at date to be confirmed. To stay up to date with future announcements, follow us on Twitter @NatProdReports or sign-up to our news alerts.
More about Jinghan
Jinghan Gui received his B.S. degree from Anhui Normal University in 2007. After completing his Ph.D. at Shanghai Institute of Organic Chemistry (SIOC) under the guidance of Prof. Weisheng Tian in 2012, he went on to pursue his postdoctoral research with Prof. Phil S. Baran at The Scripps Research Institute in February 2013. In March 2016, he moved back to SIOC to begin his independent research career. His research focuses on the efficient synthesis of complex, biologically active natural products, including steroids and terpenoids.
Find out more about him and the work his lab is doing on their webpage.