Natural Product Reports is delighted to welcome Dr Cassandra L. Quave to the Editorial Board.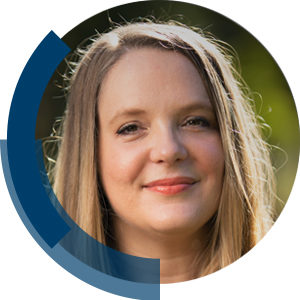 About Cassandra:
Dr Cassandra Quave is Curator of the Herbarium and Associate Professor of Dermatology and Human Health at Emory University, USA, where she leads natural product drug discovery research initiatives and teaches courses on medicinal plants, microbiology, and pharmacology. She obtained a B.Sc. in Biology and Anthropology (Emory University, 2000) and a Ph.D. in Biology (Florida International University, 2008).
Dr. Quave's research is supported by the NIH, industry contracts, and philanthropy. She is a Fellow of the Explorers Club, a past President of the Society for Economic Botany, a recipient of the Emory Williams Teaching Award and Charles Heiser, Jr. Mentor Award. She is the host of Foodie Pharmacology, a podcast dedicated to exploring the links between food and medicine. Dr Quave has authored more than 100 scientific publications, two edited books, and seven patents. Her research has been the subject of feature profiles in the New York Times Magazine, BBC Science Focus, National Geographic Magazine, Brigitte Magazin, NPR, PBS, and the National Geographic Channel. She is the author of a science memoir entitled The Plant Hunter: One Scientist's Quest for Nature's Next Medicines.
As a medical ethnobotanist, Cassandra's work focuses on the documentation and pharmacological evaluation of plants used in traditional medicine. Find out more about about Cassandra's research on her webpage.