Congratulations to Katherine S. Ryan on winning the 2017 Natural Product Reports Emerging Investigator Lectureship.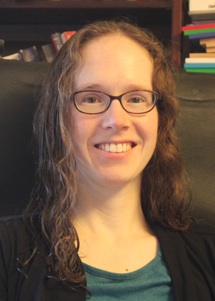 Katherine is an Assistant Professor in the Department of Chemistry at the University of British Columbia where her research group investigates the biosynthetic pathways to microbial natural product molecules.
The Natural Product Reports Emerging Investigator Lectureship is an annual event which is held at an international meeting, the recipient being a researcher who has made a significant contribution to any natural products-related research in their early independent career.
Katherine was selected to receive the lectureship for her significant contributions to understanding the unusual biosynthetic chemistry of antibiotics such as indolmycin and for using modern synthetic biology techniques to rationally generate new bisindole chemistry.
Find out more about Katherine and her research on Katherine's webpage.
Katherine will be holding her Lectureship at a yet to be determined conference in 2017.