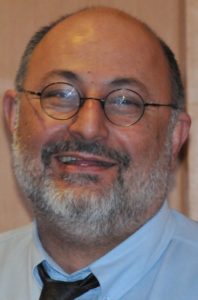 Editor-in-Chief Professor Mir Wais Hosseini is one of two recipients of the the Grand Prix Joseph-Achille Le Bel Award, 2016 in recognition of his remarkable discoveries in supramolecular chemistry. The prize is awarded annually and recognises French chemists whose work have achieved international acclaim.
After starting his scientific career under the direction of Jean-Marie Lehn, Professor Hosseini created his own laboratory and focussed his research towards molecular tectonics' which corresponds to large-scale (millimeter) molecular architectures in the solid state by self-assembling "tectons". The formation of these non-covalent assemblages involves three types of interactions: coordination bonds, combinations of directional hydrogen bonds and electrostatic interactions, and van der Waals interactions. Their structure can be controlled and programmed according to one, two or even three dimensions by coding information at the tecton level.
His work has brought a major breakthrough in the field of supramolecular chemistry and the study of self-assembly processes as well developing compounds that can be regarded as a new generation of coordination polymers in the crystalline state. His work on "molecular tectonics" has been carried out for more than twenty years in his laboratory and has resulted in an international recognition of his team.
Professor Hosseini has also been the recipient of the CWS Organic Chemistry and Co-ordination Chemistry Prizes and the CNRS Silver Medal in 2011. His international recognition was rewarded by the European Academy of Sciences in 2004 and by the Academia Europaea in 2006.
The NJC Editorial office sends its congratulations to Professor Hosseini on receiving this prestigious award.