We are delighted to welcome our new Associate Editors Professor Yutaka Amao and Professor Venkata Krishnan to the New Journal of Chemistry Editorial Board!
Professor Yutaka Amao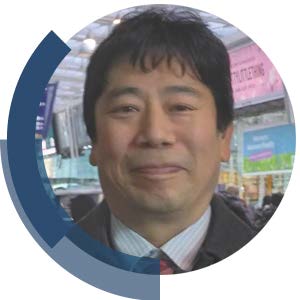 Professor Yutaka Amao received his doctorate in Engineering in 1997 from the Tokyo Institute of Technology, Japan. He worked as a researcher at the Kanagawa Academy of Science and Technology from 1997 to 1998, as a researcher at the National Aerospace Laboratory from 1998 to 2001, and as an Associate Professor in the Department of Applied Chemistry of Oita University from 2013 to 2021.
He also worked as a Precursory Research for Embryonic Science and Technology (PRESTO) researcher at the Japan Science and Technology Agency from 2011 to 2016. From 2013 to 2020, he was a Full Professor at the National Institutes of Natural Sciences, Osaka Metropolitan University (formerly Osaka City University). During this time, he has served as Vice Director of the Research Centre for Artificial Photosynthesis from 2013-2015, and Director since 2015. In 2020, he was appointed Full Professor at the Research Centre for Artificial Photosynthesis, Osaka Metropolitan University.
He received the Catalysis Research Encouragement Award from the Catalysis Society of Japan in 2008 and was appointed as a Fellow of the Royal Society of Chemistry in 2018. His current research interests include photocatalyst, molecular catalyst, biocatalyst, and the development of carbon dioxide conversion to organic molecules with hybrid catalysis system. Professor Amao has published his work with the RSC throughout his career including in NJC, Analyst and Physical Chemistry Chemical Physics.
Professor Venkata Krishnan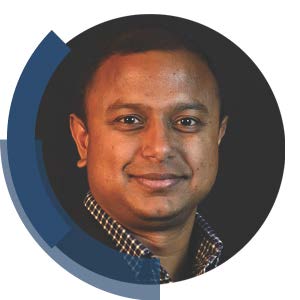 Venkata Krishnan earned his Ph.D. in Chemistry in 2006 from University of Stuttgart, Germany after completing his B.Sc. and M.Sc. degrees from PSG College of Technology, Coimbatore, Tamil Nadu, India.
Subsequently, he worked as a postdoctoral researcher at the University of Pennsylvania, U.S.A. from 2006 to 2010 and then as a research associate at the National Institute for Materials Science (NIMS), Tsukuba, Japan from 2010 to 2012. Later, he joined as a faculty member at the Indian Institute of Technology (IIT) Mandi in April 2012 to start his independent academic career and is currently a full professor in its School of Chemical Sciences.
Venkata's research group is mainly working in the field of Green Chemistry and Heterogeneous Catalysis for Energy and Environment Applications. He has published more than 170 articles in well-reputed scientific journals and is also a reviewer for various international journals. He has been bestowed with several awards, including DST INSPIRE faculty award, the IIT Mandi Foundation Day award for excellence in teaching, MANA research fellowship, DoE postdoctoral fellowship, the DFG doctoral fellowship, DAAD visiting scholar fellowship, etc. In addition to publishing with NJC, Professor Krishnan is a frequent publisher in other RSC journals such as Materials Chemistry Frontiers, Dalton Transactions, Green Chemistry and Chemical Communications. Apart from academics, he likes reading books and is interested in linguistics.
Please join us in welcoming our new Associate Editors and submit your article to them today!