We are delighted to introduce the newest member of the NJC Editorial Board: Professor Karine Philippot!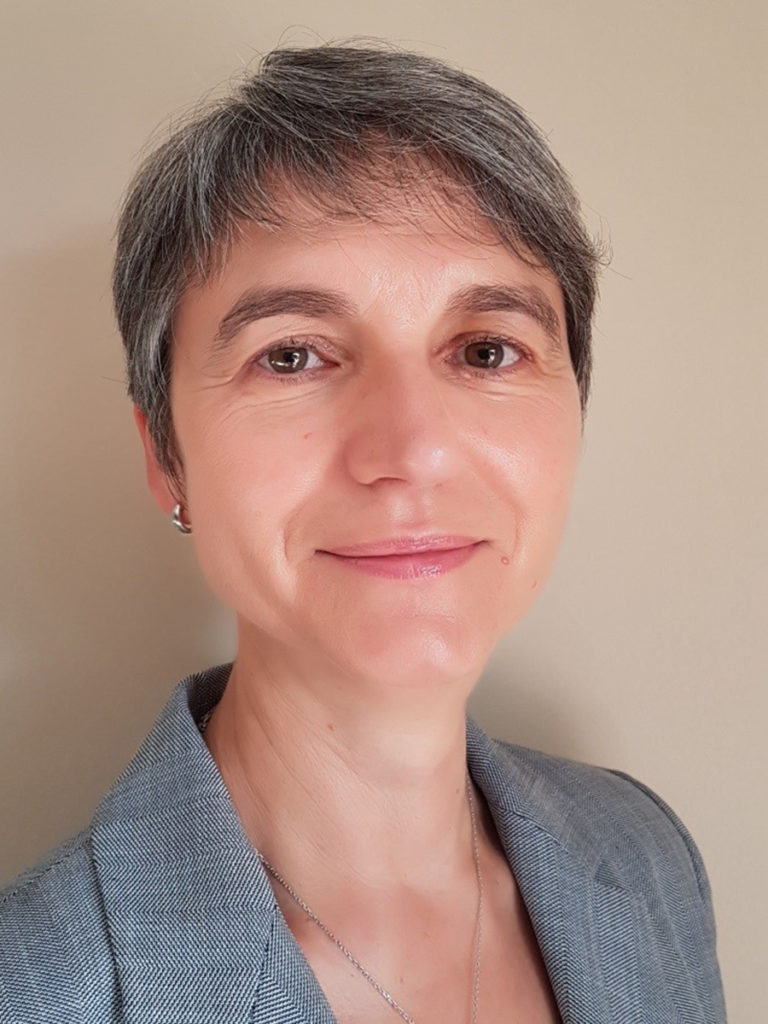 Karine is the research director at CNRS, at the Laboratory of Coordination Chemistry in Toulouse (LCC-Toulouse), where she is also head of the group "Engineering of Metal Nanoparticles". She studied biochemistry and then organometallic chemistry at the University of Rennes in Pr P.H. Dixneuf's group. After a PhD degree in molecular chemistry and homogeneous catalysis from the University of Toulouse (1993) she had a postdoctoral position in the Department of Catalysis at Rhodia-Lyon (1994-95). Afterwards she was appointed a CNRS permanent researcher in the group of B. Chaudret at the LCC-Toulouse in 1996, and became a group leader at the same institute in 2008.
Her current research interests cover the design of metal nanoparticles and composite nanomaterials by applying the concepts of molecular chemistry together with their application, mainly in colloidal or supported catalysis and in energy production.
Browse a collection of Karine's work here:
Alkyl phosphonic acid-based ligands as tools for converting hydrophobic iron nanoparticles into water soluble iron–iron oxide core–shell nanoparticles
Kais Gharbi, Florent Salles, Paul Mathieu, Catherine Amiens, Vincent Collière, Yannick Coppel, Karine Philippot, Laurent Fontaine, Véronique Montembault, Leila Samia Smiri and Diana Ciuculescu-Pradines
New J. Chem., 2017, 41, 11898-11905
DOI: 10.1039/C7NJ02482G, Paper
Dissimilar catalytic behavior of molecular or colloidal palladium systems with a new NHC ligand
Fernando Gómez-Villarraga, Jonathan De Tovar, Miguel Guerrero, Pau Nolis, Teodor Parella, Pierre Lecante, Nuria Romero, Lluís Escriche, Roger Bofill, Josep Ros, Xavier Sala, Karine Philippot and Jordi García-Antón
Dalton Trans., 2017, 46, 11768-11778
DOI: 10.1039/C7DT02729J, Paper
Carboxylic acid-capped ruthenium nanoparticles: experimental and theoretical case study with ethanoic acid
Roberto González-Gómez, Lucy Cusinato, Christian Bijani, Yannick Coppel, Pierre Lecante, Catherine Amiens, Iker del Rosal, Karine Philippot and Romuald Poteau
Nanoscale, 2019, 11, 9392-9409
DOI: 10.1039/C9NR00391F, Paper
Ruthenium nanoparticles ligated by cholesterol-derived NHCs and their application in the hydrogenation of arenes
Lena Rakers, Luis M. Martínez-Prieto, Angela M. López-Vinasco, Karine Philippot, Piet W. N. M. van Leeuwen, Bruno Chaudret and Frank Glorius
Chem. Commun., 2018, 54, 7070-7073
DOI: 10.1039/C8CC02833H, Communication


Submit your research or reviews to Karine today, she will be delighted to receive them! – see our author guidelines for information on our article types or find out more about the advantages of publishing in a Royal Society of Chemistry journal.