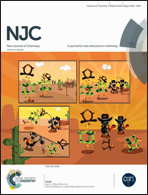 This month, the humorous outside cover was designed by Dr Subhajyoti Chaudhuri, in the group of Dr Aaron Bloomfield (Yale University, USA). The authors report in their study the preparation and solvolysis of three bicyclooctyl carboxamides (1–3), compare their structures to those of other reported amides, and investigate the observed trends using computational methods. They also discuss a possible explanation for the cis-preference of N-alkyl-N-aryl amides.
Facile solvolysis of a surprisingly twisted tertiary amide
Aaron J. Bloomfield, Subhajyoti Chaudhuri, Brandon Q. Mercado, Victor S. Batista and Robert H. Crabtree, New J. Chem., 2016, 40, 1974-1981. DOI: 10.1039/C5NJ02449H.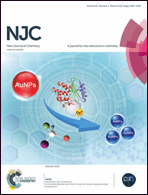 The inside cover is proposed by Dr Juan Zhang (Shanghai University, China) to illustrate an article in which the authors highlight the increased resistance of bacterial infections to antibiotic treatment. In this study, they developed a colorimetric method for the determination of the activity of β-lactamase (β-Lac) and the screening of its inhibitors based on cysteine-induced gold nanoparticle (AuNP) aggregation.
Colorimetric β-lactamase inhibitor assay with double catalyzed signal amplification
Chen Chen, Jun Lv, Wanyi Chen, Yang Xiang and Juan Zhang, New J. Chem., 2016, 40, 1982-1987. DOI: 10.1039/C5NJ02356D.
You can read these and the other 123 articles in the March issue, covering a broad range of topics, online here or through the NJC website.