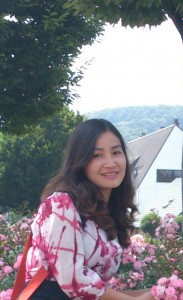 Dr Tran Thu Huong focuses her research on materials science, especially rare-earth-doped luminescent materials and nano-structured materials for biomedical applications. She works at the Institute of Materials Science (IMS) within the Vietnam Academy of Science and Technology (VAST).
In their paper, Tran and co-workers show the influences of chemical composition and pH on the size, shape, morphology and luminescence properties of EuPO4•H2O materials during the fabrication process. The authors also demonstrated that the materials act as an alternative labelling tool for recognizing the measles virus.
The project was initiated in response to a request from biologists for strongly luminescent materials for labelling. According to Tran, the success of the study relied on efficient teamwork, support and provision of research facilities from the IMS, and the wonderful collaboration with scientists at the Vietnamese Center for Vaccine Research and Production of Biologicals.
Tran is very proud of General Vo Nguyen Giap, one of the most important figures in the history of Vietnam and well known throughout the world as a prominent commander who won victories in the Dien Bien Phu battle as well as during the Vietnam War. She adds: "In my opinion, he was also a leader with a strategic vision as he showed a special interest for culture and science. He often attended cultural events and meetings with scientists where his speech always focused to favour development."
Read Tran's NJC article:
Fabrication and optical characterization of multimorphological nanostructured materials containing Eu(III) in phosphate matrices for biomedical application
T. T. Huong, L.T. Vinh, T. K. Anh, H. T. Khuyen, H. T. Phuong and L. Q. Minh
New J. Chem., 2014, 38, 2114–2119. DOI: 10.1039/c3nj01206a
Dr Marcela Gazitúa López works at the Universidad del Desarrollo in Chile and specializes in physical chemistry, chemical kinetics and computational chemistry.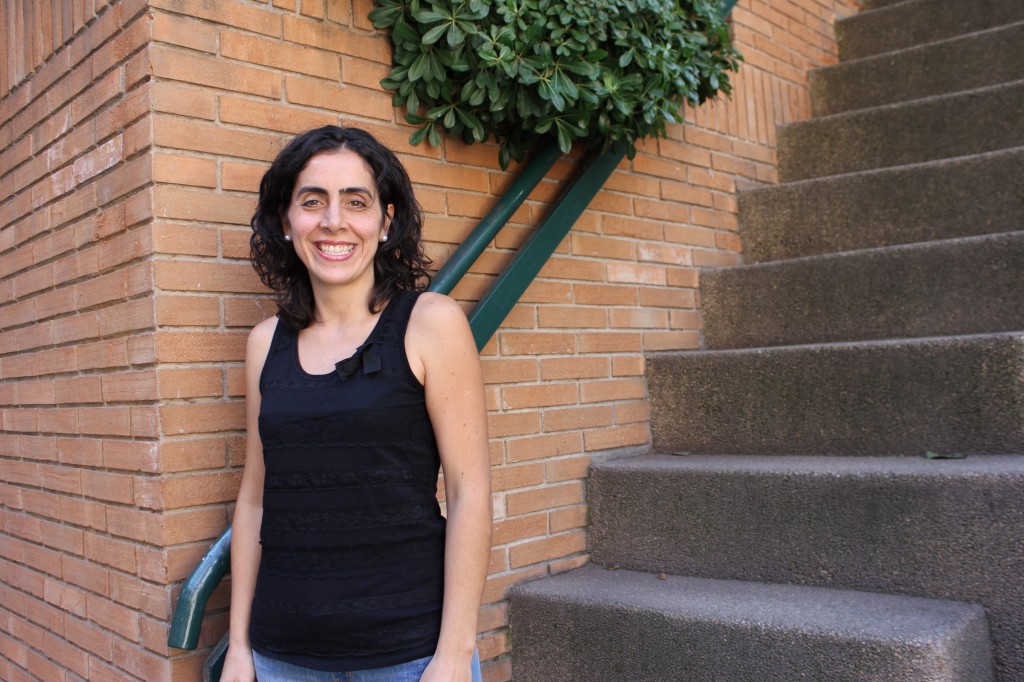 Her paper describes an experimental study of the effect of solvation on the mechanisms of nucleophilic substitution reactions. Marcela and her colleagues compared the results in water with those in 20 conventional organic solvents (COS) and 17 ionic liquids on the basis of solvent polarity indicators.
The work began in 2012 as part of a postdoctoral project covering the experimental-theoretical study of conventional solvents and ionic liquids as reaction media. Marcela is proud to present her first postdoctoral work in NJC which, according to her, is a "a chemistry journal that will rise in impact because of a wide scope that will appeal to a broad readership".
Her favourite historical figure is Albert Einstein whom she admires for the importance and magnitude of his discoveries.
Read Marcela's NJC article:
Mechanistic pathways in aromatic nucleophilic substitution in conventional solvents and ionic liquids
Marcela Gazitúa, Ricardo A. Tapia, Renato Contreras and Paola R. Campodónico
New J. Chem., 2014, 38, 2611–2618DOI: 10.1039/C4NJ00130C