Here is a selection of author profiles from the 2012 February special dendrimer issue of NJC. We thank them most warmly for accepting our invitation and having kindly taken their time to answer a few questions for us.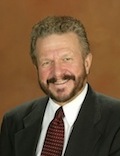 Our first author is Prof. Donald Tomalia, who has pioneered dendrimer science and is the father of poly(amidoamine) dendrimers. He is currently the CEO/Founder of NanoSynthons LLC at the National Dendrimer & Nanotechnology Center in USA. His contribution to this special dendrimer issue describes the integrated dependency of dendrimer-based "dendritic effects" on critical nanoscale design parameters (CNDPs). The interdependency of these CNDPs (i.e., (a) size, (b) shape, (c) surface chemistry, (d) flexibility/rigidity and (e) architecture) actually causes "dendritic effects" as they produce important predictive nano-periodic property patterns. "I like combining fundamental science with a suitable translation of new discoveries into applications of value to society. Scientific surprises are stimulating; whereas, useful applications are an interesting score card for appraising successful translation of discovery" says Don. When asked for an alternative career path if not a scientist, Don answered "I would probably be a landscape architect". Indeed, the invention of dendrimers did offer a new architecture in the landscape of synthetic macromolecules.
Dendritic effects: dependency of dendritic nano-periodic property patterns on critical nanoscale design parameters (CNDPs) by Donald A. Tomalia; New J. Chem., 2012, 36, 264-281; DOI:10.1039/C1NJ20501C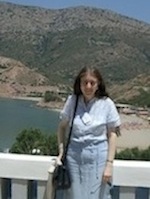 Dr. Anne-Marie Caminade, a French research director, is one of the leading figures in dendrimer science. She is interested in all aspects of dendrimers: their synthesis, their characterization, and their uses in different fields such as catalysis, nano-materials, and biology. She is also involved in different aspects of the chemistry of phosphorus since the beginning of her scientific career. Both fields have now merged in her activities, and she is an expert in the study of phosphorus-containing dendrimers. She contributed a review on "Janus" dendrimers, i.e. dendrimers having two different faces, in this special issue. For Anne-Marie, the most important things in science are freedom and imagination: freedom to choose what we want to explore, and the possibility to imagine new objects, new connections, and new answers. "Being a researcher was the dream of my life since I was 6 years old, and I have done my best to be able to live my dream all my life. The day I got a permanent position at the CNRS was the most important in my life. Even after many years of research, I am still as motivated as I was the first day, may be even more", affirms Anne-Marie. Apart from living in her dream of science, Anne-Marie is an excellent cook of delicious and exquisite French dishes.
"Janus" dendrimers: syntheses and properties by Anne-Marie Caminade, Régis Laurent, Béatrice Delavaux-Nicot and Jean-Pierre Majoral; New J. Chem., 2012, 36, 217-226; DOI: 10.1039/C1NJ20458K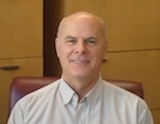 Prof. René Roy is a Professor of chemistry at the University of Québec in Montréal, Canada and specializes in glycodendrimers. René and his collaborators have contributed to the commercialization of two bacterial polysaccharide-based vaccines against meningitis and pneumonia. In this special dendrimer issue, he highlights recent developments in the chemical synthesis of carbohydrate-associated cancer vaccines that include the use of dendrimer technologies to trigger immune cell responses. When asked "why did you choose your current position?" René answered, "I got chemistry sets as Christmas gifts when I was a teenager". When questioning him what the coolest thing about science is: "It is a never ending story!" declares René.
Glycodendrimers as functional antigens and antitumor vaccines by Tze Chieh Shiao and René Roy; New J. Chem., 2012, 36, 324-339; DOI: 10.1039/C2NJ20873C
Dr. Maria Angeles Muñoz-Fernandez is the Director of the HIV HGM BioBank and the head of the Laboratory of Molecular Immunobiology at the Hospital General Universitario Gregorio Marañón in Madrid, Spain. Her research interest centers on the role of nanomedicine (dendrimers) in immunology, molecular biology and HIV infection. In her contribution to this special issue, she presents advances in the design of innovative microbicides against HIV infection based on the use of dendrimers. "For me, research is an exciting activity that requires creativity, intuition, prudency, observation and reflexion. Mainly I chose to do research for the creativity. That for me is the most important activity and it is the reward I get", says Ma Ángeles. Besides her research activity, Maria Angeles likes Flamenco dance and is an excellent dancer.
Synthesis and fluorescent properties of cationic carbosilane dendrimers containing eugenol linkers for their use in biomedical applications by Beatriz Rasines, Javier Sánchez-Nieves, Irene T. Molina, Manuel Guzmán, Ma Ángeles Muñoz-Fernández, Rafael Gómez and F. Javier de la Mata; New J. Chem., 2012, 36, 360-370; DOI: 10.1039/C1NJ20374F
For the full list of articles comprising this dedicated issue, click here!
Thanks to all of you, and see you next month for more!