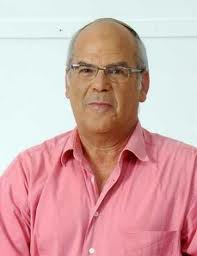 We are pleased to present a selection of our authors of the January issue of NJC. We thank each of them for accepting our invitation and having kindly taken some of their time to answer a few questions for us.
Our first author is Aharon Gendanken who is Professor of Chemistry at the Bar-Ilan University (Ramat-Gan, Israel). His current research interests are focused on nanochemistry. Sonochemistry is a method used in Aharon's laboratory for synthesizing nanomaterials. One of the unique additional properties of the use of ultrasonic waves is the ability to create microspheres of proteins, starch, Chitosan, DNA and RNA in a one step short process. In his NJC paper, Aharon and co-workers examined whether they can apply this method to the preparation of Graphene Oxide spheres? The answer is yes, and the manuscript presents the technique.
"I think that NJC is treating very fairly papers that are submitted to the journal for publication. I have never experienced that the editors have rejected my paper before the refereeing process. After all the Editors in Chief and Assoc. Editors of a journal are great experts in science but the question is how wide is their knowledge? And many of their rejection are very questionable.", says Aharon.
Outside of the lab, Aharon enjoys listening to Classical Music, and watching Sport on TV. He used to play soccer until 15 months ago and then hanged his shoes. If he could not be a scientific researcher, he would be a music conductor.
Graphene oxide microspheres prepared by a simple, one-step ultrasonication method by Matias Sametband, Ulyana Shimanovich and Aharon Gedanken, New J. Chem., 2012, 36, 36-39; DOI: 10.1039/C1NJ20738E, Letter.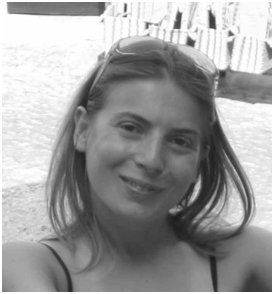 Our next author is Cristina Silva Pereira, Assistant researcher at the Universidade Nova de Lisboa, (Lisbon, Portugal). Cristina's research interests are centred on the understanding of fungal response to critical anthropogenic stresses, such as ionic liquids, and their potential utility for designing novel and environmentally friendly biotechnological processes.
In this issue of NJC, Cristina has authored the article Unravelling the mechanism of toxicity of alkyltributylphosphonium chlorides in Aspergillus nidulans conidia by Marija Petkovic, Diego O. Hartmann, Gabriela Adamová, Kenneth R. Seddon, Luís Paulo N. Rebelo and Cristina Silva Pereira, New J. Chem., 2012, 36, 56-63; DOI: 10.1039/C1NJ20470J, Paper. "A rapid method to detect the effects of industrially important ionic liquids in cellular boundaries of filamentous fungi conidia is proposed. After exposure to quaternary phosphonium ionic liquids carrying long alkyl substituents, severe membrane damage was almost immediately observed; this is known as baseline toxicity and exonerates the involvement of programmed cell death. ", explains Cristina who chooses NJC for publication of this article as the NJC renders high interest for publishing multidisciplinary studies, with a chemical core, that cross borders of pure disciplines.
In her free time, Cristina loves spending time writing, reading and travelling to remote and uninhabited locations. If she could not be a scientist, she will be a writer.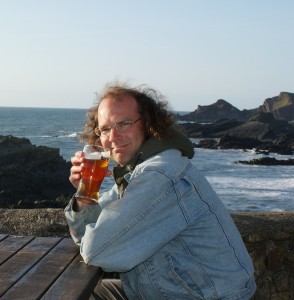 Closing this month's author selection, Mike Coogan is Senior lecturer at the Cardiff University UK (Cardiff, United Kingdom).
His current research interest is inorganic chemistry, specialising in the application of metal complexes in cell imaging and he has authored in this NJC issue the paper The importance of cellular localisation of probes: synthesis, photophysical properties, DNA interactions and cellular imaging properties of rhenium dppz complexes with known cellular localisation vectors by Flora L. Thorp-Greenwood, Michael P. Coogan, Lallan Mishra, Niraj Kumari, Geeta Rai and Srikrishna Saripella, New J. Chem., 2012, 36, 64-72; DOI: 10.1039/C1NJ20662A, Paper.
This paper shows that when designing probes for cell imaging the cellular uptake and localisation are vital parameters, which are often overlooked in favour of the purely analytical chemists' approach of designing responsive molecules. They showed that rhenium dppz complexes which are known to act as DNA luminescence sensors can be tuned to highlight oligonucleotides in particular cell compartments (e.g. mitochondria) by tuning their localisation properties with additional ligands.
"I see NJC as a natural home for imaging studies which by their nature combine synthetic, analytical and biological chemistry, and so fit well with the interdisciplinary mission of this journal.", says Mike.
Out of the lab, Mike's favorite activity is walking in the hills. If he could not be a scientist, Mike will probably run a campsite – all the other options him though of such as naturalist are really scientists anyway and he don't think you can be a professional hill-walker!