Engineers have made a metamaterial that can change its shape and properties, then fully return to its original configuration on demand.
Metamaterials have properties that do not occur in natural materials. However, these properties are typically fixed.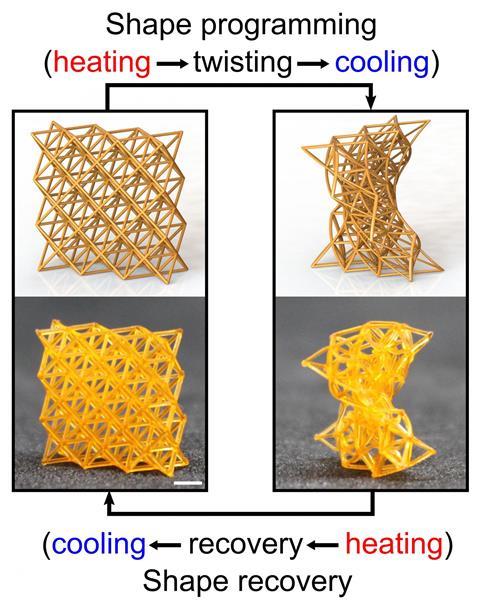 Now, Howen Lee from the State University of New Jersey, US, and his colleagues have used 3D printing to make a shape memory polymer lattice out of acrylic acid crosslinked with bisphenol A ethoxylate dimethacrylate that is both geometrically reconfigurable and mechanically tunable.
To read the full article visit Chemistry World.
4D printing reconfigurable, deployable and mechanically tunable metamaterials
Chen Yang, Manish Boorugu, Andrew Dopp, Jie Ren, Raymond Martin, Daehoon Han, Wonjoon Choi and Howon Lee
Mater. Horiz., 2019, Advance Article