We are delighted to announce that Professor Jian Zhang has joined RSC Medicinal Chemistry as an Associate Editor.

About Jian: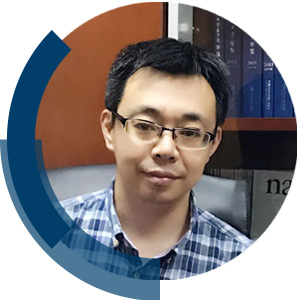 Jian Zhang is a Distinguished Professor and Head of Medicinal Chemistry & Bioinformatics Center at Shanghai Jiaotong University School of Medicine in China. In addition, he is also Dean of the School of Pharmacy at Ningxia Medical University, a member of the Academic Degrees Committee of the State Council in China, and founder of Nutshell Therapeutics.
Professor Zhang has a track record of more than 200 publications in high-ranked scientific journals, including patents and patent applications, and numerous invited talks worldwide. He has received some awards such as ACS Excellent Research Advisor, Biomedical Innovation Award by Chinese Pharmaceutical Society, and One of China's Top Ten Science and Technology Young Scientist in 2017. Jian's research focuses on drug design, medicinal chemistry and chemical biology, addressing target identification and first-in-class allosteric drug discovery. Find out more about Jian's research over on his webpage.
Submit your research to Jian now!

You can find out about all our Associate Editors and the full Editorial Board on our webpage.
---
Check out Jian's recent Chemical Science publication below:
Discovery of cryptic allosteric sites using reversed allosteric communication by a combined computational and experimental strategy
Duan Ni, Jiacheng Wei, Xinheng He, Ashfaq Ur Rehman, Xinyi Li, Yuran Qiu, Jun Pu, Shaoyong Lu and Jian Zhang
Chem. Sci., 2021, 12, 464-476