Congratulations to Dr Laura H. Heitman from Leiden University, Netherlands, the recipient of the 2017 MedChemComm Emerging Investigator Lectureship!
The Lectureship was open to any candidate who received their PhD in 2007 or later and have made a significant contribution to medicinal chemistry in their early career. The MedChemComm Editorial Board then voted on a short-list of nominations.
Many Congratulations to Dr. Heitman for winning the lectureship. Due to current circumstances, Dr. Heitman will be looking to do her lectureship in 2018.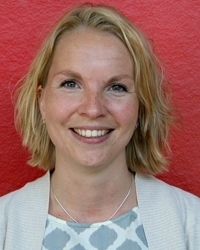 About Laura
Laura H. Heitman, PhD. is a tenured associate professor of Molecular Pharmacology at the Division of Medicinal Chemistry at the Leiden Academic Centre for Drug Research (LACDR, Leiden University), after being appointed as 'tenure track' assistant professor in January 2009. She obtained her PhD degree in April 2009 for her thesis on "Allosteric modulation of 'reproductive' GPCRs" in collaboration with Organon/MSD (Oss, The Netherlands). Her research interests are mainly focused on understanding and improving drug-receptor interactions, and more specifically, target binding kinetics and allosteric modulation of GPCRs. In the last couple of years, she has obtained several competitive research grants (e.g. IMI-Kinetics for Drug Discovery/K4DD), all allowing her to study these novel, clinically relevant and highly translational concepts for drug action. Her research activities have currently led to an authorship on over 50 papers in this field, including one in Science (2012) and one in Nature (2016).