New, effective and selective COX-2 inhibitors that prevent inflammation have been reported in MedChemComm, in a new HOT article.
Cyclo-oxygenases are enzymes responsible for production of key inflammation-promoting molecules. Most drugs that target COX are non-selective and inhibit both COX-2, present in inflamed tissues, and COX-1, which has important regulatory functions in normal tissues. This can lead to gastro-intestinal side-effects such as ulcers.
Dr Marwa El-Gazzar's group at the National Centre for Radiation Research and Technology in Cairo synthesized new derivatives of celecoxib, a recently discovered COX-2 selective inhibitor. They tested their effect on COX-2 in vitro to study their structure-activity relationship. Several of the compounds – many of which had sulfonamide moieties – were as effective as celecoxib at inhibiting COX-2, while having no effect on COX-1. These compounds were also the most effective at reducing paw oedema in rat models of inflammation, and had significant analgesic effects – importantly, they were non-toxic and did not cause ulceration.
The group also performed a molecular docking study to gain insight into the compounds' inhibition mechanism. The compounds were found to strongly bind to the COX-2 active site, making them more effective. They could also enter a small pocket found only in COX-2 to bind to specific residues there – this gave them their selectivity.
The promising results for the reported compounds, as well as the mechanistic insights gained, could prove invaluable in developing new, selective drugs that can successfully treat inflammation without adverse side effects.


Read the full article here:
Synthesis of novel thiadiazole derivatives as selective COX-2 inhibitors
Fatma A. Ragab, Helmi I. Heiba, Marwa G. El-Gazzar,* Sahar M. Abou-Seri, Walaa A. El-Sabbagh and Reham M. El-Hazek
Med. Chem. Commun., 2016, Advance Article
DOI:  10.1039/C6MD00367B
---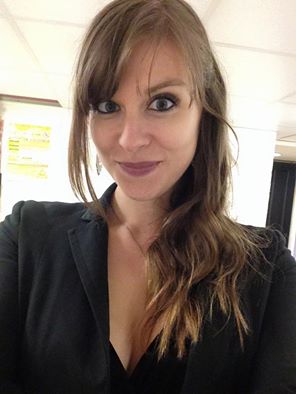 Susannah May is a guest web writer for the RSC Journal blogs. She currently works in the Publishing Department of the Royal Society of Chemistry, and has a keen interest in biology and biomedicine, and the frontiers of their intersection with chemistry. She can be found on Twitter using @SusannahCIMay.