The articles below are some of the most read Lab on a Chip articles in 2016. You can view the full collection of our top 25 downloaded articles here.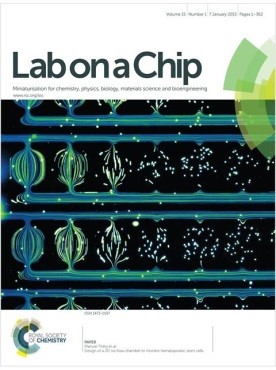 3D printed microfluidic devices: enablers and barriers
Sidra Waheed, Joan M. Cabot, Niall P. Macdonald, Trevor Lewis, Rosanne M. Guijt, Brett Paull and Michael C. Breadmore
Droplet-based microfluidics in drug discovery, transcriptomics and high-throughput molecular genetics
Nachiket Shembekar, Chawaree Chaipan, Ramesh Utharala and Christoph A. Merten
Fundamentals and applications of inertial microfluidics: a review
Jun Zhang, Sheng Yan, Dan Yuan, Gursel Alici, Nam-Trung Nguyen, Majid Ebrahimi Warkiani and Weihua Li
The upcoming 3D-printing revolution in microfluidics
Nirveek Bhattacharjee, Arturo Urrios, Shawn Kang and Albert Folch
A microfluidic ExoSearch chip for multiplexed exosome detection towards blood-based ovarian cancer diagnosis
Zheng Zhao, Yang Yang, Yong Zeng and Mei He
Keep up-to-date with the latest issues of Lab on a Chip by joining our e-alerts.