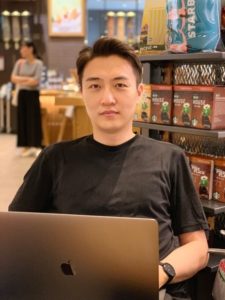 Dr. Joo H. Kang is currently an Assistant Professor of the Department of Biomedical Engineering, School of Life Sciences at Ulsan National Institute of Science and Technology (UNIST), Korea. He received double Bachelor's degrees in Chemical Engineering and Life Science from Sogang University in 2002 and his M.S. and Ph.D. in Bioengineering from Korea Advanced Institute of Science and Technology (KAIST) in 2004 and 2008, respectively. He joined Children's Hospital Boston, Harvard Medical School as a research fellow in 2009, and he continued his work at the Wyss Institute, Harvard University as a Wyss Technology Development Fellow from 2012-2016. He received several awards in his early career, including Postdoctoral Award for Professional Development from Harvard University, Wyss Technology Development Fellowship from Harvard University, Baxter Young Investigator Award from Baxter Inc., and Young Frontiers in Bio and Braining Engineering from KAIST. His research interests include multiscale biofluidic approaches for tackling infectious diseases and cancer, and miniaturized organ-mimicking microsystems.
Read Joo H. Kang's Emerging Investigator article "Measurement of the magnetic susceptibility of subtle paramagnetic solutions using the diamagnetic repulsion of polymer microparticles" and find out more about him in the interview below:
Your recent Emerging Investigator Series paper focuses on measuring magnetic susceptibility of subtle paramagnetic solution using diamagnetic repulsion of polymer microparticles. How has your research evolved from your first article to this most recent article?
One of the research topics that interested me was to discriminate the subtle differences in the magnetic susceptibility of materials in a microfluidic regime. The first paper I published in regards to this (Kang,JH, et al., JACS, 2009) demonstrated the capability of discriminating the magnetic susceptibility of "solid microparticles" where they are diamagnetically forced to be located at a quasi-isomagnetic position in a microfluidic channel (a position where the differences of the magnetic susceptibility between the solid particles and surrounding media become nearly zero). When I was invited to make contribution to the Emerging Investigator Series of Lab on a Chip last year, I wanted to revisit this, and this time I aimed to assess the subtle magnetic susceptibility of "surrounding paramagnetic solutions".
What aspect of your work are you most excited about at the moment?
As for the paper, I was surprised of the sensitivity of the device that can discriminate the magnetic susceptibility. We compared our results with those assessed by a conventional superconducting quantum interference device (SQUID), and found that our approach is even more sensitive than the conventional one. Likewise, we can unveil various scientific approaches when exploring fluidic regimes at the micro and nanoscale, and this is the most exciting aspect as being a part of the research community in this field.
In your opinion, what applications can your current approach be used for?
Because this is a platform technology, various applications are possible where we need to measure the magnetic susceptibility of paramagnetic solutions. Assessment of residual magnetic nanoparticles in biological samples, for examples, would be one of the potential uses. We could also use this platform to evaluate metal contamination of drinking water, such as chromium or iron oxide, which alters the magnetic susceptibility of water.
What do you find most challenging about your research?
Taking research from the "bench to products". Since I started my independent research career, I realized that I have to make considerable efforts to get this happen while playing multiple roles at the same time. But I am enjoying it.
In which upcoming conferences or events may our readers meet you?
I am planning to attend microTAS 2019 that will be held in Basel, Switzerland this year.
How do you spend your spare time?
I am spending my time with my family, hiking, swimming, and playing soccer or games with my little son and daughter.
Which profession would you choose if you were not a scientist?
Probably an architect. This was one of the paths I was thinking of when I was a high school student.
Can you share one piece of career-related advice or wisdom with other early career scientists?
A clear vision on your own research and collaborators who you can share your vision with.