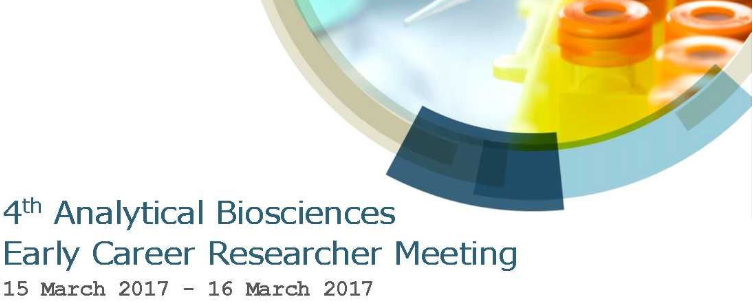 The 4th Analytical Biosciences Early Career Researcher Meeting is the annual meeting organised by the Royal Society of Chemistry Analytical Biosciences Group aimed at engaging with and promoting early career researchers work. This year, it will be held the University of Warwick in Coventry, UK on 15th-16th March. They hope to "engage in discussions and debate through considering applications of the current and future analytical technologies". Confirmed keynote speakers include Mark Viant, from the University of Birmingham, Pete O'Connor, from the University of Warwick and Matthew Baker, from the University of Strathclyde. To find out more about the programme and to register to attend, please visit their website.

Important Dates:
Abstract Submission Deadline: 1st March 2017
Early Bird Registration Deadline: 31st January 2017
Submit your abstract in order to take advantage of this excellent opportunity to present your work!