Dr. Sangeeta N. Bhatia is winner of  the 2014 Corning Inc./Lab on a Chip Pioneers of Miniaturisation Lectureship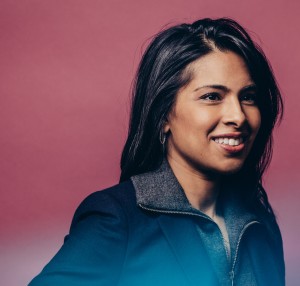 The 9th 'Pioneers of Ministurisation' Lectureship, is for extraordinary or outstanding contributions to the understanding or development of miniaturised systems and will be presented to Dr Bhatia at the µTAS 2014 Conference in San Antonio, Texas in October. Dr Bhatia will receive a certificate, $5000 and will give a short lecture at the µTAS Conference, later this year.
About the winner
Dr Bhatia conducts research at the intersection of engineering, medicine, and biology to develop novel platforms for understanding, diagnosing, and treating human disease. Her 'tiny technologies' interface living cells with synthetic systems, enabling new applications in tissue regeneration, stem cell differentiation, medical diagnostics and drug delivery. She and her colleagues were the first to demonstrate that microfabrication technologies used in semiconductor manufacturing could be used to organize cells of different types to produce a tissue with emergent properties. Dr. Bhatia's findings have produced high-throughput-capable human microlivers, which model human drug metabolism, drug-induced liver disease, and interaction with human pathogens. Her group also develops nanoparticles and nanoporous materials that can be designed to assemble and communicate to diagnose and treat a variety of diseases, including cancer.
Dr. Bhatia co-authored the first undergraduate textbook on tissue engineering and has published more than 150 manuscripts, that have been cited over 13,500 times. She and her 150+ trainees have contributed to more than 40 issued or pending patents and launched 9 biotechnology companies with close to 100 products. She is a frequent advisor to governmental organizations and consults widely for academia and industry.
Dr. Bhatia holds a B.S. from Brown University; an M.S. in mechanical engineering from MIT; a Ph.D. in biomedical engineering from MIT; and an M.D. from Harvard Medical School and currently she directs the Laboratory for Multiscale Regenerative Technologies at MIT. She is a Howard Hughes Medical Institute Investigator and the John J. and Dorothy Wilson Professor of Health Sciences and Technology and Electrical Engineering and Computer Science at MIT. She is a member of the Institute for Medical Engineering and Science and the Koch Institute for Integrative Cancer Research at MIT, a senior member of the Broad Institute, and a biomedical engineer at Brigham & Women's Hospital. Dr. Bhatia is an elected Fellow of the Massachusetts Academy of Sciences, Biomedical Engineering Society, American Institute for Medical and Biological Engineering, and the American Society for Clinical Investigation.
We would like to congratulate Dr Bhatia on this achievement!
The 2013 Pioneers of Miniaturisation Lectureship was awarded to Shuichi Takayama, University of Michigan.