Young Analytical Scientists
---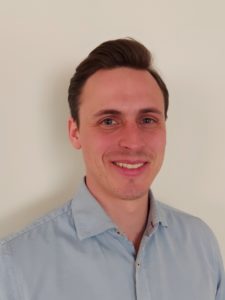 JAAS is excited to introduce Thibaut Van Acker as one of our Young Analytical Scientists.
Thibaut Van Acker obtained his Master of Science degree in Bioscience Engineering: Environmental Technology at Ghent University (Belgium) in 2015. During the last year of his Master of Science degree, he carried out his Master thesis in the Atomic & Mass Spectrometry (A&MS) research unit under the supervision of Dr. Eduardo Bolea-Fernandez and Prof. Dr. Frank Vanhaecke; it was during this time that he developed his interest in Analytical Chemistry. As a result, he started his PhD in the A&MS research unit on the topic "Method development for high-resolution elemental bio-imaging via laser ablation-ICP-mass spectrometry (LA-ICP-MS)". After obtaining his PhD degree in Chemistry in 2019, he continued his journey as postdoctoral researcher further exploring the capabilities of LA-ICP-MS for elemental bio-imaging applications in interdisciplinary contexts. Dr Thibaut is (co-)author of 16 journal papers.
Read Dr Thibaut's paper Analytical figures of merit of a low-dispersion aerosol transport system for high-throughput LA-ICP-MS analysis.
---
J. Anal. At. Spectrom., 2021,36, 1201-1209, DOI: 10.1039/D1JA00110H