Young Analytical Scientists
---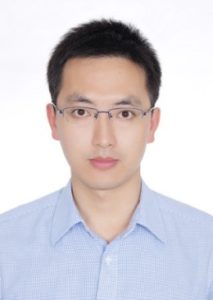 JAAS is excited to introduce Xioming Jiang as one of our Young Analytical Scientists.
Xiaoming Jiang is an associate professor of analytical chemistry at Sichuan University, China. He received his BS degree in communication engineering in 2006, MS degree in signal and information processing in 2009 (Advisor Prof. Hua Huang) and PhD degree in analytical chemistry in 2012 (Advisor Prof. Xiandeng Hou), all from Sichuan University. In 2012, he joined the faculty of Chemistry at Sichuan University. He has authored and co-authored over 50 publications in peer reviewed journals. His research interest mainly lies in analytical atomic spectrometry-related method and instrumentation development.
Read Professor Jiang's paper Cross double point discharge as enhanced excitation source for highly sensitive determination of arsenic, mercury and lead by optical emission spectrometry.
---
J. Anal. At. Spectrom., 2021,36, 1193-1200, DOI: 10.1039/D1JA00039J