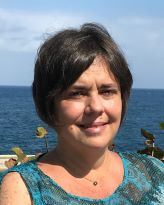 The new Chair of JAAS has been announced as Heidi Goeanga-Infante, LGC, London, UK. We recently caught up with Heidi to find out a bit more about her.
What are you most looking forward to in your new role as chair?
I am delighted and feel honoured to be the new chair of JAAS. I am definitely looking forward to working more closely with a fantastic team of RSC editors and colleagues from the JAAS Editorial and Advisory boards.
What are you most looking forward to in your new role as Chair? What are your aims?
Taking up the role of JAAS Chair is a great opportunity to ensure that the journal further builds on its long-standing tradition of publishing innovative research at the forefront of atomic spectrometry. I will have big shoes to fill as the previous Chairs have done a fantastic job but I am willing to learn from their experience and do my very best to take the journal to exciting new areas.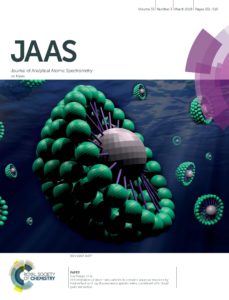 What direction do you see this research field moving in and what do you imagine will be the next big breakthrough?
I envisage that key developments will be driven by needs in life sciences applications with regards to diagnostics and advanced therapeutics. The establishment of multidisciplinary platforms for multiple biomarker quantification and imaging of tissue down to single cells will be invaluable in supporting medical research into the diagnosis and treatment of chronic diseases like cancer, neurodegenerative diseases, and Wilson's disease. Also multi-modal approaches developed so far for nanomaterials will be extended to anisotropic materials in more challenging environments and towards applications in nanomedicine.
How do we encourage the next generation of analytical chemists?
I would encourage them to get themselves out there, be proactive in pursuing their dream career, seize new opportunities and last but not least enjoy the journey. Passion and dedication are keys to success.
Whose work do you think is really exciting at the moment?
To mention a group or a few groups in particular will be unfair as I am amazed by the breadth of high quality work in our community. Having said that, I find the advances made in improving sample introduction and instrument calibration for challenging applications of single particle and single cell multi-tag analyses very exciting. This, of course, is nowadays supported by instrumentation developments towards higher sample transport efficiencies, better spatial resolution and speed and, micro-second, quasi-simultaneous multi-element and multi-isotope detection. Also, the increasing use of atomic spectrometry in parallel with techniques such as molecular mass spectrometry and microscopy in the areas of imaging, nanomaterial characterisation and speciation analysis keeps my full attention.
Once again, we'd like to warmly welcome Heidi. We're looking forward to her term as Chair of the JAAS Editorial Board.