We are delighted to announce the appointment of Francisco Goycoolea as Associate Editor to the Food & Function Editorial Board. Francisco started as an Associate Editor on the 1st August 2018.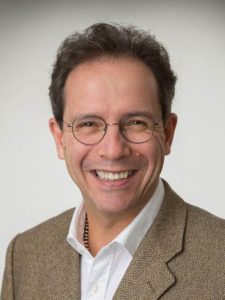 Francisco Goycoolea is Professor (Chair in Biopolymers) at the School of Food Science and Technology, University of Leeds. He has a BSc (1988) in Chemistry-Biology-Pharmacy from Universidad La Salle, Mexico City; a MSc (1990) Food Science from University of Reading, U.K., and a PhD (1994) in Food Polysaccharides from Cranfield University, U.K.
In 1995, he was founder, and during eleven years led the group of Biopolymers at CIAD (Hermosillo, Mexico). In 2006, he joined the Faculty of Pharmacy of University of Santiago de Compostela (Spain) as a visiting scholar. Between 2011 and 2016, he led a research group in Nanobiotechnology at the Department of Biology of University of Münster (Germany). In 2016, he was appointed full professor (Chair in Biopolymers) at University of Leeds (UK) where he is leader of the Food Chemistry and Biochemistry Group.
He was elected founder President (2002-2006) of the Iberoamerican Chitin Society (SIAQ), and is member of the Board  of the European Chitin Society, EUCHIS (2011 to date). He is a member of American Chemical Society (ACS), Royal Society of Chemistry (RSC), The Nutrition Society (NS), and Society for Applied Microbiology (SfAM).  He belongs to the National System of Researchers of  Mexico (SNI, Level III).
We welcome Professor Goycoolea and his expertise to the Food & Function Editorial Board as an Associate Editor. Submit your articles to Professor Goycoolea now!