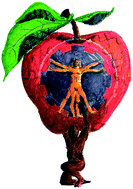 Food & Function Issue 3 is now online and is a themed issue on research presented at the Delivery of Functionality in Complex Food Systems Symposium which was held in Guelph, Canada, in August 2011. Read the full issue online here.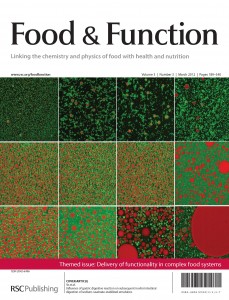 This symposium aims to bring together scientists from diverse backgrounds and sectors to communicate research and engage in discussions pertaining to the fundamental principles underlying food design and applying these principles in a holistic manner to design food materials
This themed issue has been Guest Edited by Alejandro Marangoni, a member of the Food & Function Editorial Board.  He introduces the topic, the conference and the themed issue in his Editorial which you can read here.
The front cover features work from Aiqian Ye and co-workers at Massey University in New Zealand.  Their study looks at microstructural changes of sodium caseinate-stabilized emulsions during in vitro intestinal digestion after digestion in a simulated gastric fluid containing pepsin for different times. You can read the full article here, it is free until April 12th.
You can keep up to date with the latest developments from Food & Function by signing up for free table of contents alerts and monthly e-newsletters.