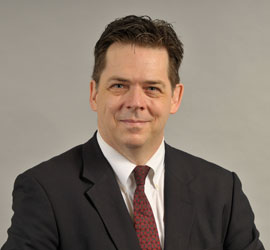 Joe Hupp, Northwestern University, USA
Joe's research centres on energy- and defence-relevant materials chemistry, including materials for chemical separations, chemical catalysis, light-to-electrical energy conversion, catalytic water oxidation, high-capacity storage and release of molecular hydrogen, and capture and destruction of chemical warfare agents.
"Creative advances in energy and environmental science are crucial to humankind's long-term survival and prosperity on our planet."
Submit your best energy and environmental science research today.

Find out more about Joe here or read his recent research:
Edge Article 
A porous, electrically conductive hexa-zirconium(IV) metal–organic framework
Subhadip Goswami, Debmalya Ray, Ken-ichi Otake, Chung-Wei Kung, Sergio J. Garibay, Timur Islamoglu, Ahmet Atilgan, Yuexing Cui, Christopher J. Cramer, Omar K. Farha and Joseph T. Hupp
Chem. Sci., 2018, 9, 4477-4482. DOI: 10.1039/C8SC00961A
 
Paper 
Probing charge transfer characteristics in a donor–acceptor metal–organic framework by Raman spectroelectrochemistry and pressure-dependence studies
Pavel M. Usov, Chanel F. Leong, Bun Chan, Mikihiro Hayashi, Hiroshi Kitagawa, Joshua J. Sutton, Keith C. Gordon, Idan Hod, Omar K. Farha, Joseph T. Hupp, Matthew Addicoat, Agnieszka Beata Kuc, Thomas Heine and Deanna M. D'Alessandro
Phys. Chem. Chem. Phys., 2018, 20, 25772-25779. DOI: 10.1039/C8CP04157A
Review Article 
Metal–organic frameworks for the removal of toxic industrial chemicals and chemical warfare agents
Scott Bobbitt, Matthew L. Mendonca, Ashlee J. Howarth, Timur Islamoglu, Joseph T. Hupp, Omar K. Farha and Randall Q. Snurr
Chem. Soc. Rev., 2017, 46, 3357-3385. DOI: 10.1039/C7CS00108H

Joe has selected some of the most outstanding energy and environmental science research from the past year to share with you. Read them now for free until the end of March 2019: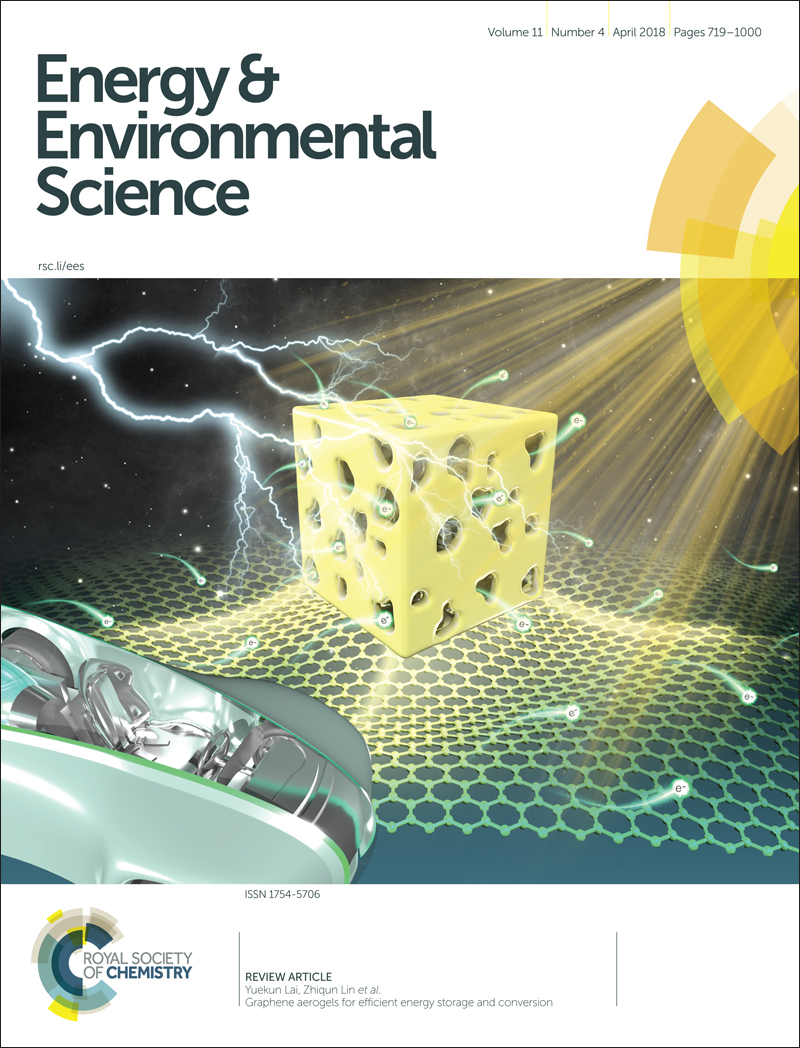 Communication 
Electronic structure engineering to boost oxygen reduction activity by controlling the coordination of the central metal
Yunhu Han, Yanggang Wang, Ruirui Xu, Wenxing Chen, Lirong Zheng, Aijuan Han, Youqi Zhu, Jian Zhang, Huabin Zhang, Jun Luo, Chen Chen, Qing Peng, Dingsheng Wang and Yadong Li
Energy Environ. Sci., 2018, 11, 2348-2352. DOI: 10.1039/C8EE01481G
Perspective 
An assessment of strategies for the development of solid-state adsorbents for vehicular hydrogen storage
Mark D. Allendorf, Zeric Hulvey, Thomas Gennett, Alauddin Ahmed, Tom Autrey, Jeffrey Camp, Eun Seon Cho, Hiroyasu Furukawa, Maciej Haranczyk, Martin Head-Gordon, Sohee Jeong, Abhi Karkamkar, Di-Jia Liu, Jeffrey R. Long, Katie R. Meihaus, Iffat H. Nayyar, Roman Nazarov, Donald J. Siegel, Vitalie Stavila, Jeffrey J. Urban, Srimukh Prasad Veccham and Brandon C. Wood
Energy Environ. Sci., 2018, 11, 2784-2812. DOI: 10.1039/C8EE01085D
Paper 
Driving towards cost-competitive biofuels through catalytic fast pyrolysis by rethinking catalyst selection and reactor configuration
Michael B. Griffin, Kristiina Iisa, Huamin Wang, Abhijit Dutta, Kellene A. Orton, Richard J. French, Daniel M. Santosa, Nolan Wilson, Earl Christensen, Connor Nash, Kurt M. Van Allsburg, Frederick G. Baddour, Daniel A. Ruddy, Eric C. D. Tan, Hao Cai, Calvin Mukarakate and Joshua A. Schaidle
Energy Environ. Sci., 2018, 11, 2904-2918. DOI: 10.1039/C8EE01872C

To keep up to date the latest energy and environmental research and other journal news, sign up to the e-alerts.