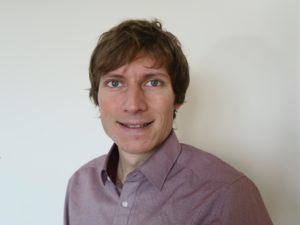 We are delighted to announce that Dr Wolfgang Tress been selected by the EES Editorial Board as the winner of the 2016 "Energy & Environmental Science Readers' Choice Lectureship" for his 2015 article, "Understanding the rate-dependent J–V hysteresis, slow time component, and aging in CH3NH3PbI3 perovskite solar cells: the role of a compensated electric field".
The Lectureship is awarded annually to one outstanding young scientist (within 10 years of receiving their PhD) who has published in the journal. The winner is selected by the EES Editorial Board from a shortlist of authors of the most-read articles from each issue of EES in the previous year.
Wolfgang Tress is currently working as a scientist at LPI, EPFL in Switzerland, with general interests in developing and studying novel photovoltaic concepts and technologies. His research focuses on the device physics of perovskite solar cells; most recently, investigating recombination and hysteresis phenomena in this emerging material system. Previously, he was analyzing and modeling performance limiting processes in organic solar cells.
Dr Tress will give his award lecture at the upcoming International Conference on Hybrid and Organic Photovoltaics (HOPV 17) meeting taking place in Lausanne, Switzerland from 21-24 May 2017. Register now to join us – the abstract submission deadline for oral presentations is the 8th February 2017.
Read Dr Tress' Lectureship-winning research:
Understanding the rate-dependent J–V hysteresis, slow time component, and aging in CH3NH3PbI3 perovskite solar cells: the role of a compensated electric field
W. Tress, N. Marinova, T. Moehl, S. M. Zakeeruddin, Mohammad Khaja Nazeeruddin and M. Grätzel
Energy Environ. Sci., 2015, 8, 995-1004. DOI: 10.1039/C4EE03664F