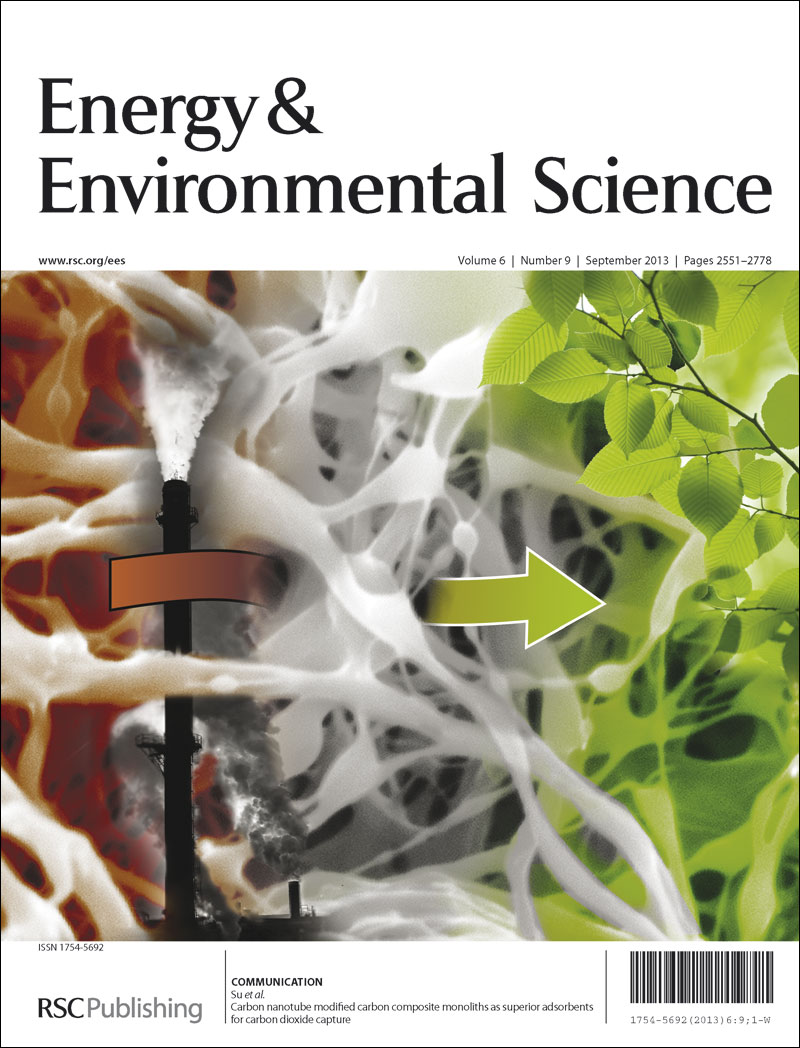 The latest issue of EES is now online. You can read the full issue here.
The outside front cover features the article Nitrogen: unravelling the secret to stable carbon-supported Pt-alloy electrocatalysts by O'Hayre et al.
Performance enhancement of thin-fi lm amorphous silicon solar cells with low cost nanodent plasmonic substrates is the Paper highlighted on the inside front cover by Shen, Li, Fan et al.
Issue 10 contains a number of excellent Opinion, Analysis, Review and Perspective articles:
Implanted biofuel cells operating in vivo – methods, applications and perspectives – feature article
Evgeny Katz and Kevin MacVittie  
The energetic implications of curtailing versus storing solar- and wind-generated electricity
Charles J. Barnhart, Michael Dale, Adam R. Brandt and Sally M. Benson
Assessing the drivers of regional trends in solar photovoltaic manufacturing
Alan C. Goodrich, Douglas M. Powell, Ted L. James, Michael Woodhouse and Tonio Buonassisi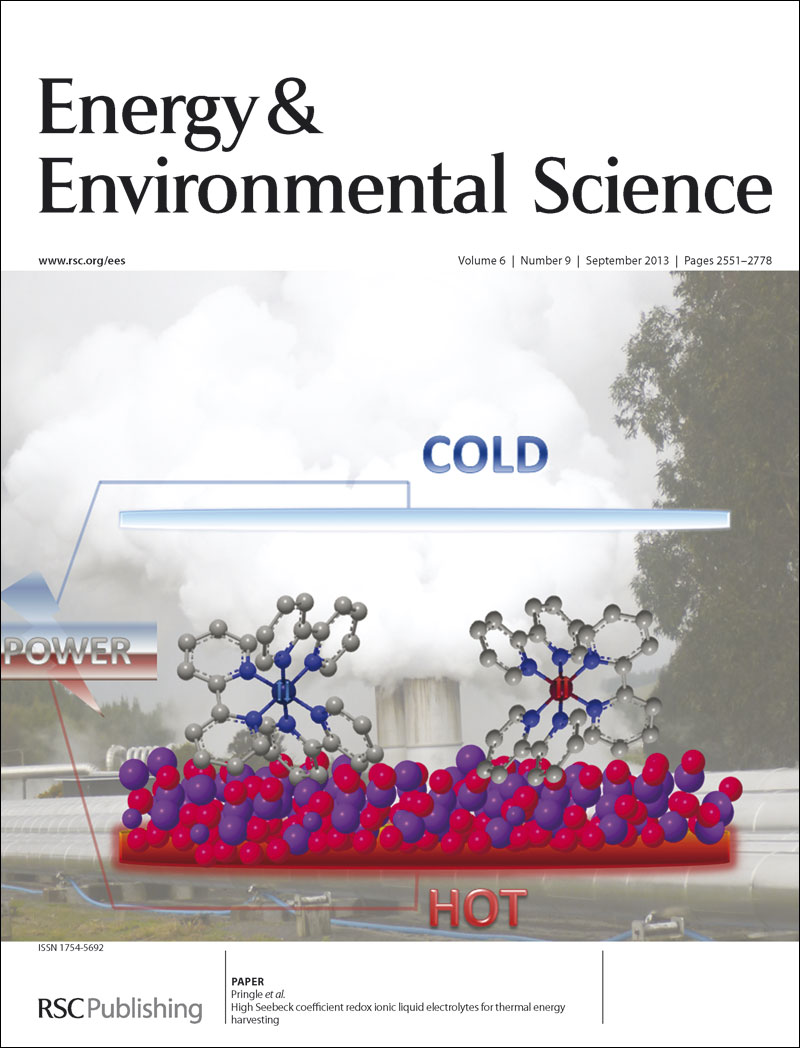 CZTS nanocrystals: a promising approach for next generation thin film photovoltaics
Huanping Zhou, Wan-Ching Hsu, Hsin-Sheng Duan, Brion Bob, Wenbing Yang, Tze-Bin Song, Chia-Jung Hsu and Yang Yang   
Doping carbons beyond nitrogen: an overview of advanced heteroatom doped carbons with boron, sulphur and phosphorus for energy applications
Jens Peter Paraknowitsch and Arne Thomas   
3D nanostructured conductive polymer hydrogels for high-performance electrochemical devices
Yu Zhao, Borui Liu, Lijia Pan and Guihua Yu

Visualizing physical, electronic, and optical properties of organic photovoltaic cells
Martin Pfannmöller, Wolfgang Kowalsky and Rasmus R. Schröder

Biological conversion of carbon dioxide to photosynthetic fuels and electrofuels
Han Li and James C. Liao
Fancy submitting an article to EES? Then why not submit to us today!