Conductive polymer hydrogels (CPHs) are of significant interest for a broad range of applications, including biosensors, lithium batteries, supercapacitors and biofuel cells.
The cutting edge of the field is in creating 3D nanostructured CPHs for electrochemical devices, and a recent review by Lijia Pan, Guihua Yu et al. focuses on new synthetic techniques to make these nanostructured materials, along with a discussion of their potential applications.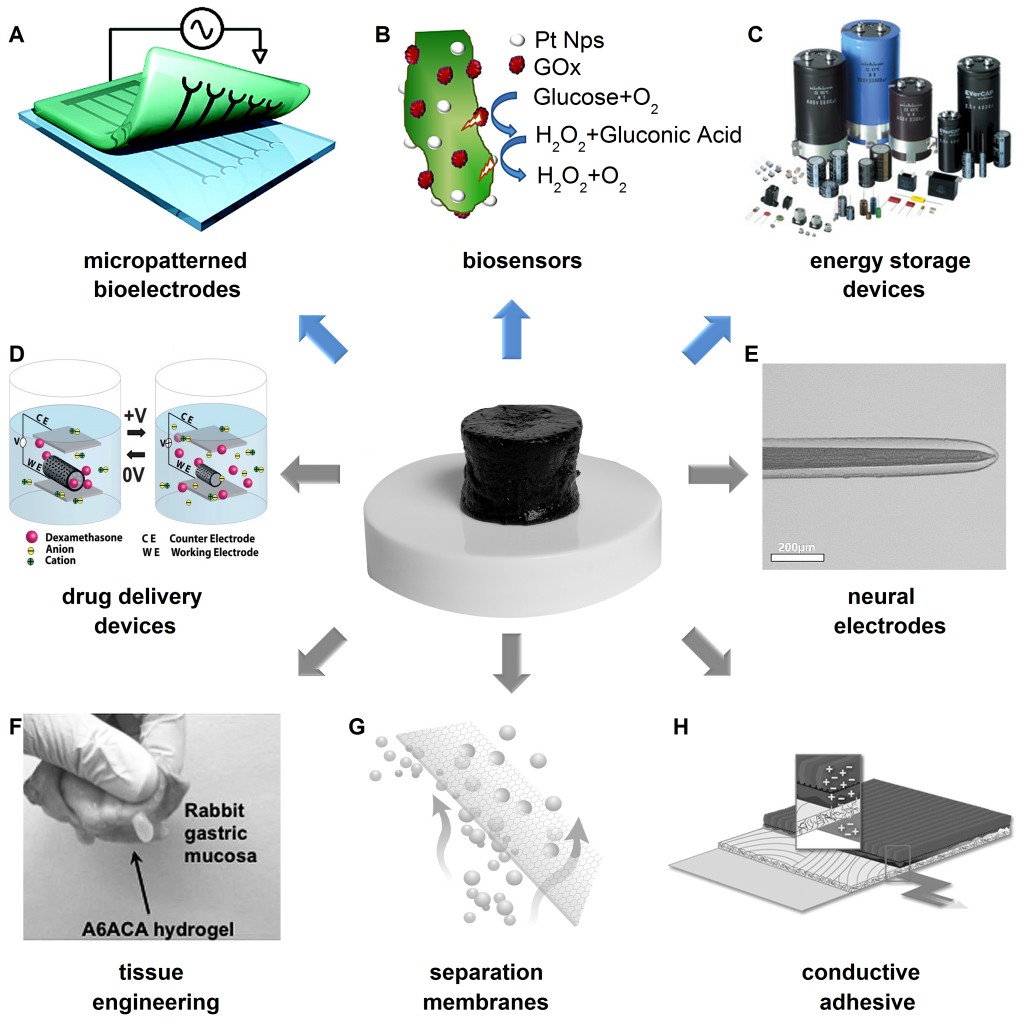 One of the greatest strengths of the CPHs is their versatility.  Many different conductive polymers, such as PEDOT, PAni, PPy and PTH can be used as the electrical backbone of the material, and there are many templating techniques (such as inkjet printing, copolymerization and template-directed growth) that can be used to achieve the desired morphology and electrical properties.
An exciting new synthetic route to nanostructured CPHs is gelation of a PAni network using phytic acid as the gelator and dopant.  The interactions between the phytic acid molecules and the PAni chains allows for the formation of "foam-like nanostructures which are constructed with coral-like dendritic nanofibers with uniform diameters of 60–100 nm)."  The PAni chains allow for excellent electrical conductivity and the as-prepared hydrogel is suitable for spray coating and inkjet printing.  PAni hydrogels as high-performance electrodes for glucose sensors and supercapacitors have been demonstrated, and other CPHs show great promise for battery electrodes, in drug delivery devices, and in the removal of free radicals from the environment.