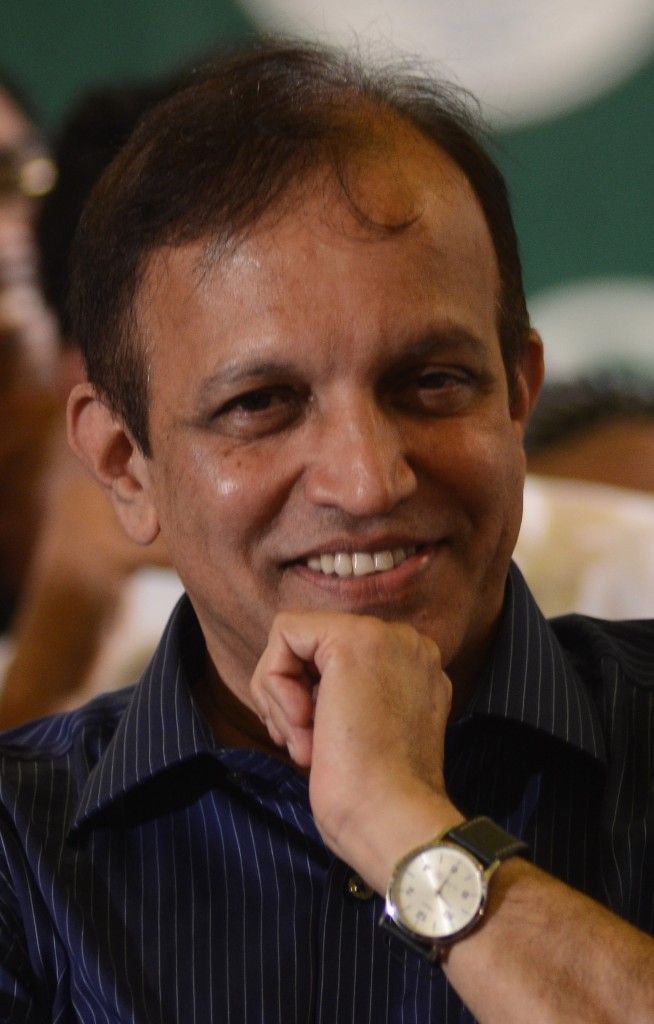 Energy & Environmental Science's newest Advisory Board member, Dr Satishchandra Ogale, has chosen a selection of excellent articles in the areas of nanomaterials and functional carbon for energy applications, which were recently published in Energy & Environmental Science (EES). You can read these articles for free for a limited period by clicking on the links below.
We are delighted that Dr Ogale has recently joined the Advisory Board of EES. He is a Chief Scientist and Coordinator at the Centre of Excellence in Solar Energy at CSIR-NCL, Pune, India. His research focusses on dye sensitized and hybrid solar cells, solar water splitting for hydrogen generation and functional carbon nanocomposites for energy.
On behalf of Satish Ogale and the Editor-in-Chief Nathan Lewis (Caltech) we invite you to submit your best research to Energy & Environmental Science.
EES publishes outstanding, community-spanning, agenda-setting research covering all aspects of energy and environmental research. With an Impact Factor of 11.65, which is rising fast, it the ideal place to publish your work.
Sign up to receive our free table-of-contents e-alert at www.rsc.org/alerts and be among the first to read our newest articles.
Dr Ogale's Editor's Choice:
Energy Conversion
Novel nanostructures for next generation dye-sensitized solar cells
Nicolas Tétreaul t and Michael Graetzel,
DOI: 10.1039/C2EE03242B, Perspective
Butterflies: inspiration for solar cells and sunlight water-splitting catalysts
Shuai Lou, Xingmei Guo, Tongxiang Fan and Di Zhang
DOI: 10.1039/C2EE03595B, Review Article
Low-temperature processed meso-superstructured to thin-film perovskite solar cells
James M. Ball, Michael M. Lee, Andrew Hey and Henry J. Snaith
DOI: 10.1039/C3EE40810H, Communication
Functional carbon / Charge Storage
3D carbon based nanostructures for advanced supercapacitors
Hao Jiang, Pooi See Lee and Chunzhong Li
DOI: 10.1039/C2EE23284G, Review Article
Doping carbons beyond nitrogen : As overview of advanced heteroatom doped carbons with boron, sulphur and phosphorous for energy
Jens Peter Paraknowitsch and Arne Thomas
DOI: 10.1039/C3EE41444B, Review Article
Progress in flexible energy storage and conversion systems, with a focus on cable-type lithium-ion batteries
Sang-Young Lee,  Keun-Ho Choi,  Woo-Sung Choi, Yo Han Kwon, Hye-Ran Jung, Heon-Cheol Shin and Je Young Kim
DOI: 10.1039/C3EE24260A, Minireview
Second generation 'nanohybrid supercapacitor': Evolution of capacitive energy storage devices
Katsuhiko Naoi, Syuichi Ishimoto, Jun-ichi Miyamoto and Wako Naoi
DOI: 10.1039/C2EE21675B, Perspective
Water Splitting
Modeling, simulation, and design criteria for photoelectrochemical water-splitting systems
Sophia Haussener, Chengxiang Xiang, Joshua M. Spurgeon, Shane Ardo, Nathan S. Lewis and Adam Z. Weber
DOI: 10.1039/C2EE23187E, Paper
Interfaces between water splitting catalysts and buried silicon junctions
Casandra R. Cox, Mark T. Winkler, Joep J. H. Pijpers, Tonio Buonassisi and Daniel G. Nocera
DOI: 10.1039/C2EE23932A, Paper
Facile synthesis of carbon-coated hematite nanostructures for solar water splitting
Jiujun Deng, Xiaoxin Lv, Jing Gao, Aiwu Pu, Ming Li, Xuhui Sun and Jun Zhong
DOI: 10.1039/C3EE00066D, Paper
For more information and news visit our website and blog, or follow us on Facebook and Twitter.