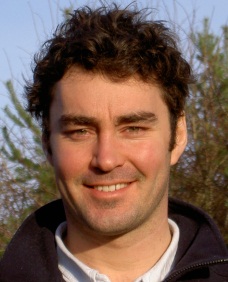 Energy & Environmental Science Advisory Board member Dr Henry Snaith, an expert in the field of photovoltaic devices, has chosen a selection of excellent articles recently published in this area in Energy & Environmental Science.
You can read these articles for free for a limited period by clicking on the links below.
With an Impact Factor of 9.61 and ranked #1 in its field, Energy & Environmental Science is the ideal place to publish your research.
On behalf of Editor-in-Chief Nate Lewis (Caltech) we invite you to submit your best work to Energy & Environmental Science.
Read Dr Snaith's Editor's choice selection today:
Influence of the dye molecular structure on the TiO2 conduction band in dye-sensitized solar cells: disentangling charge transfer and electrostatic effects
Enrico Ronca, Mariachiara Pastore, Leonardo Belpassi, Francesco Tarantelli and Filippo De Angelis
DOI: 10.1039/C2EE23170K
A novel high-performance photovoltaic–thermoelectric hybrid device
Ning Wang, Li Han, Hongcai He, Nam-Hee Park and Kunihito Koumoto
DOI: 10.1039/C1EE01646F
Design and coupling of multifunctional TiO2 nanotube photonic crystal to nanocrystalline titania layer as semi-transparent photoanode for dye-sensitized solar cell
Min Guo, Keyu Xie, Jia Lin, Zehui Yong, Cho Tung Yip, Limin Zhou, Yu Wang and Haitao Huang
DOI: 10.1039/C2EE22854H
High-efficiency dye-sensitized solar cell with a novel co-adsorbent
Liyuan Han, Ashraful Islam, Han Chen, Chandrasekharam Malapaka, Barreddi Chiranjeevi, Shufang Zhang, Xudong Yang and Masatoshi Yanagida
DOI: 10.1039/C2EE03418B
Solar cells with one-day energy payback for the factories of the future
Nieves Espinosa, Markus Hösel, Dechan Angmo and Frederik C. Krebs
DOI: 10.1039/C1EE02728J
An 8.2% efficient solution-processed CuInSe2 solar cell based on multiphase CuInSe2 nanoparticles
Sunho Jeong, Byung-Seok Lee, SeJin Ahn, KyungHoon Yoon, Yeong-Hui Seo, Youngmin Choi and Beyong-Hwan Ryu
DOI: 10.1039/C2EE21269B
Semi-transparent polymer solar cells with 6% PCE, 25% average visible transmittance and a color rendering index close to 100 for power generating window applications
Kung-Shih Chen, José-Francisco Salinas, Hin-Lap Yip, Lijun Huo, Jianhui Hou and Alex K.-Y. Jen
DOI: 10.1039/C2EE22623E
Low band gap liquid-processed CZTSe solar cell with 10.1% efficiency
Santanu Bag, Oki Gunawan, Tayfun Gokmen, Yu Zhu, Teodor K. Todorov and David B. Mitzi
DOI: 10.1039/C2EE00056C
Charge generation and energy transfer in hybrid polymer/infrared quantum dot solar cells
Elisabeth Strein, Adam Colbert, Selvam Subramaniyan, Hirokazu Nagaoka, Cody W. Schlenker, Eric Janke, Samson A. Jenekhe and David S. Ginger
DOI: 10.1039/C2EE24175G
High performance polymeric charge recombination layer for organic tandem solar cells
Yinhua Zhou, Canek Fuentes-Hernandez, Jae Won Shim, Talha M. Khan and Bernard Kippelen
DOI: 10.1039/C2EE23294D
Take a look at our exciting themed collection on solar energy online.