Answers to "Could we" and "Must we" questions would provide much-needed clarity on the desirability and feasibility of large-scale bioenergy utilization.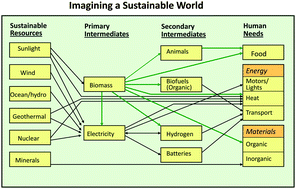 Read this high-profile Opinion article by Lee Rybeck Lynd.
Bioenergy: in search of clarity
Lee R. Lynd
Energy Environ. Sci., 2010, 3, 1150-1152
DOI: 10.1039/C002335N
Professor Lynd is the focus area leader for biomass deconstructionand conversion at the US Department of Energy Bioenergy Science Center, and initiator and steering committee chair of the Global Sustainable Bioenergy Project.