Prof. Guo-Xin Jin and Dalton Transactions
This year, we are celebrating the 50th volume of Dalton Transactions by taking a look at some of our authors who have published over 50 articles in the journal. This week we learn what Dalton Transactions means to Professor Guo-Xin Jin.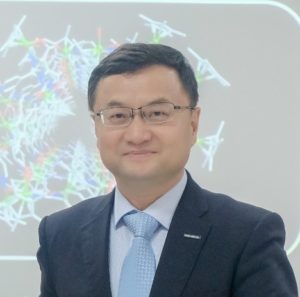 Our author at a glance:
Prof. Dr. Guo-Xin Jin is based in the Department of Chemistry at Fudan University, China. His research focuses on catalysts for olefin polymerisation and organometallic complexes. Guo-Xin was previously an Associate Editor for Dalton Transactions, and Dalton means to him: "Dalton is a powerful tool for me to explore the frontiers of my field and to read cutting-edge research."
Please can you summarise your most recent research published in Dalton Transactions?
The article describes the selective B(3)-H bond activation of o-carborane by using methyldithiocarboxyl as a directing group and a half-sandwich organoiridium metal corner. The substitution chemistry of the B(3)-H activated complex had been extended, while several substitution complexes including an iridated-o-carborane-[B10H10]2– complex were synthesized and characterized.
How do you intend to expand upon your research in the future?
Up until now, our group has achieved a series of research results based on the half-sandwich Ir/Rh(III) organometallic fragments, concluding the novel strategy for the constructing metallacycles or metallacages and the deeper exploration of the mentioned compounds for specific recognition, selective separation, stimuli-responsive topological transformation and so on. In the future, we expect to explore supramolecular compounds with more intricate topologies, and also to explore more deeply the application of the aforementioned compounds in more fields, such as the use of complex topologies to stabilize active intermediates or to regulate the size of gold nanoparticles by using finite cavities of cage-like compounds, etc.
What would you say are the biggest barriers which need to be overcome to expand your research?
At present, the biggest challenge for us to expand into new areas may be that scientific exploration is largely limited by the current level of characterization means. For example, as the complexity of the topology increases, the corresponding characterization tests and analysis become more and more difficult, especially in the case of X-ray crystallographic analysis.
You've published over 50 articles in Dalton Transactions- which of these works do you find to be most interesting/significant for our broad inorganic audience?
The content of the articles published by our group mainly covers half-sandwich organometallic-based olefin catalysts, carborane chemistry and the exploration of organometallic supramolecular compounds on controlled synthesis with various kinds of applications. According to these aspects, these six representative papers are not only beneficial for beginners to understand the field, but also a great reference to inspire researchers to continue their own explorations in the field.
Half-sandwich Ir-based neutral organometallic macrocycles containing pyridine-4-thiolato ligands
Syntheses, reactions, and ethylenepolymerization of titanium complexes with [N,N,S] ligands
Design and self-assembly of variform organometallic macrocycle with terminal imidazole-based bridging ligands utilizing joints twist and rotation
Construction of iridium and rhodium cyclometalated macrocycles based on p-carborane and N,N′-donor bridging ligands
The synthesis and reactivity of 16-electron half-sandwich iridium complexes bearing a carboranylthioamide ligand
Host–guest capability of a three-dimensional heterometallic macrocycle
Outside of your own research, please suggest a Dalton Transactions article which you think has made a significant contribution to its field?
This review article with 3,434 citations reported by Prof. Christoph Janiak (Bioinorganic Chemistry and Catalysis at the University of Düsseldorf) that focuses on the definition of coordination polymers and the current state of research in a number of fields, such as catalysis, chirality, conductivity, luminescence, magnetism, spin-transition (spin-crossover), non-linear optics (NLO) and so on. This article is of great value in guiding and inspiring researchers to continue to explore the field of coordination polymers in depth, and therefore, I do suggest this article has made a significant contribution to the field of coordination polymers.
What advice do you have for young researchers new to your field?
Perhaps not limited to newcomers of the field of organometallic chemistry, I believe that an outstanding researcher should have five qualifications, which I have summarized into four key words: Passion, Health, Direction and Modesty. Passion means that you have to be passionate about the field you are studying, because the process of scientific exploration is full of unknown results, success or failure, but you have to learn to enjoy the joy of what the process brings you, because only with enthusiasm can you enjoy exploring the truth. Health means that you have to be healthy enough to cope with the difficulties and stresses of scientific exploration, not only physically but also psychologically, so it is necessary to spend part of your focus on your health for scientific exploration. Direction means you should have a clear and appropriate goal: a clear direction can give yourself the direction to work hard, the right direction can give yourself the courage to keep moving forward. Modesty means that maintaining an attitude of modesty toward others, staying humble and learning to share will benefit you greatly.
What does Dalton Transactions mean to you?
First of all, as a researcher, Dalton Transactions is a powerful tool for me to explore the frontiers of my field and to read it for cutting-edge research results. It is also an international platform for me to present the work of my group and share my research progress with researchers from all over the world. Secondly, during my tenure as Associate Editor of the journal, Dalton Transactions was a platform for me to enhance my capabilities by analysing various aspects of the submitted manuscripts to identify each quality paper for each reader.
Why do you choose to publish in Dalton Transactions?
Dalton Transactions is an internationally recognized journal in the field of inorganic chemistry, covering almost all areas of research in the field. The fast publication schedule ensures that scientific results can be shared with active researchers in a timely manner, and the quality of submitted papers is enhanced through rigorous and fair review and professional editing.
What is your experience of publishing with Dalton Transactions?
From the time I published my first research paper in Dalton Transactions in 2005 until now, I have been impressed by the admirable rigor of the editorial team in their work and their high level of professionalism, and the faster publication cycle has made me more willing to publish our group's research work in the journal.
You can check out Guo-Xin's most recent Dalton Transactions article on the selective B(3)-H bond activation of o-carboranes below.
---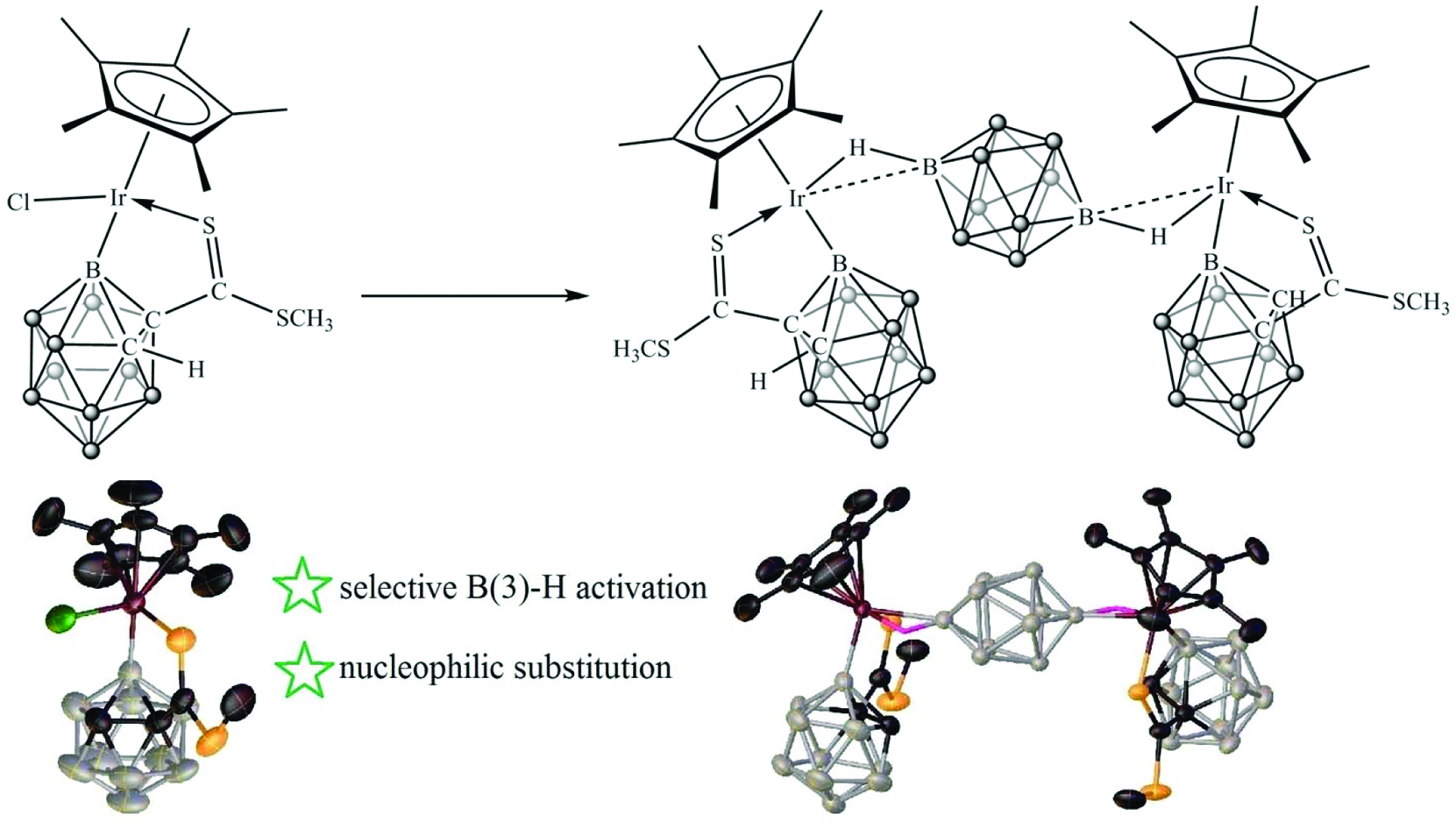 Regioselective B(3)–H bond activation based on an o-carboranyl dithiocarboxylate ligand and its derivatives
Run-Ze Yuan, Peng-Fei Cui, Shu-Ting Guo and Guo-Xin Jin*
Dalton Trans., 2021, 50, 1060-1068
---
Check out the full collection of recent research published in Dalton Transactions by all of our featured Golden Authors in our Celebrating our Golden Authors collection.