Prof. Pierre Braunstein and Dalton Transactions
This year, we are celebrating the 50th volume of Dalton Transactions by taking a look at some of our authors who have published over 50 articles in the journal. This week, we learn what Dalton Transactions means to Professor Pierre Braunstein.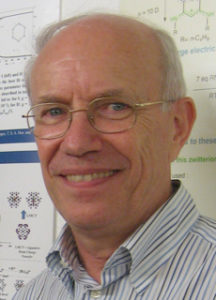 Our author at a glance:
Prof. Pierre Braunstein is based at the Institute of Chemistry at the University of Strasbourg. His research is focused on organometallic chemistry and homogeneous catalysis. Pierre has previously served on both the Editorial and Advisory Boards for Dalton Transactions and has had an excellent experience publishing in Dalton ever since his first paper in 1973.
Please can you summarise your most recent research published in Dalton Transactions?
Including N-heterocyclic donors in the framework of pincer ligands is attracting considerable interest and those with a central NHC donor have been particularly successful. The diversity of side arms that can be installed at the N atom(s) of a NHC backbone includes not only the nature of the donor groups but also the length of the spacer connecting them to the heterocycle. These parameters critically influence the stereoelectronic properties of the pincer complexes and in our most recent Dalton article, we reported tritopic ligands of the type NimineCNHCNamine and the relevant copper, silver, nickel, chromium and iridium complexes.
How do you intend to expand upon your research in the future?
Our research interests have always been very diversified so that many areas would deserve further developments, including completing very promising but unfinished investigations.
What would you say are the biggest barriers which need to be overcome to expand your research?
As an Emeritus professor, it is the lack of co-workers and funding that represents the biggest barriers. Fortunately, some active collaborations are in place and most rewarding.
You've published over 50 articles in Dalton Transactions, which of these works do you find to be most interesting/significant for our broad inorganic audience?
Don't ask the father of many children to tell you his favourite kid!
Outside of your own research, please suggest a Dalton Transactions article which you think has made a significant contribution to its field?
They are too many to offer a fair selection.
What advice do you have for young researchers new to your field?
Learn from the literature, work hard to create your own niche, follow your intuitions and, most importantly, enjoy what you are doing.
What does Dalton Transactions mean to you?
An international, well-established and respected journal covering inorganic, bioinorganic, and organometallic chemistries with a broad readership.
Why do you choose to publish in Dalton Transactions?
I've always enjoyed the professionalism of the editors and publisher, the speed of publication, and the most constructive, helpful, courteous and polite comments from the well-selected referees. I was impressed when I had the opportunity to follow this more closely as member of the Advisory Board (1994-1995) and Associate Editor (1996-2001) for Dalton and member of the Council of the Royal Society of Chemistry (2005-2009).
What is your experience of publishing with Dalton Transactions?
Excellent, and I have never been disappointed since my first paper in Dalton in 1973!
You can check out Pierre's most recent Dalton Transactions article on the coordination chemistry of tritopic ligands incorporating NHCs below.
---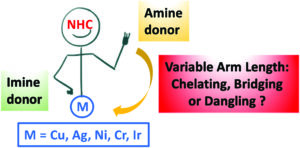 Cu(I), Ag(I), Ni(II), Cr(III) and Ir(I) complexes with tritopic NimineCNHCNamine pincer ligands and catalytic ethylene oligomerization
Xiaoyu Ren, Marcel Wesolek* and Pierre Braunstein*
Dalton Trans., 2019, 48, 12895-12909
---
Check out the full collection of recent research published in Dalton Transactions by all of our featured Golden Authors in our Celebrating our Golden Authors collection.