In 2019,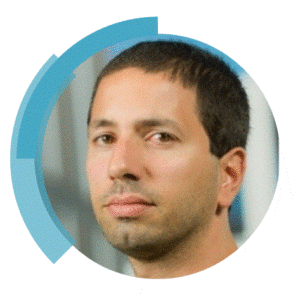 nominations were open to all and were made by leading researchers from around the world. After careful deliberation, Dr Federico Calle-Vallejo (University of Barcelona, Spain) was selected as the 2019 recipient by the PCCP Editorial Board. In addition, a number of the outstanding shortlisted nominees were selected and have been invited to contribute to the inaugural themed collection, which will be published in 2020.
Federico Calle-Vallejo is currently a Ramón y Cajal researcher at the University of Barcelona. Following an undergraduate degree in chemical engineering in Colombia at UPB, Dr Calle-Vallejo completed his PhD at the Technical University of Denmark with Jens K. Nørskov and Jan Rossmeisl. He has worked at both Leiden University with Marc Koper's group, and at École Normale Supérieure de Lyon with Philippe Sautet's group for several post-doctorates, following which he has returned to Leiden University as a Principal Investigator with a grant from the Netherlands Organization for Scientific Research (NWO).
Dr Calle-Vallejo's research focuses on the structure-sensitive computational simulation of electrocatalytic reactions such as: oxygen reduction and evolution, hydrogen evolution, CO2 and CO reduction, CO oxidation and nitrate and NO reduction.
As part of the Lectureship Dr Calle-Vallejo will be awarded a travel bursary of £1000 to attend and present at a leading international event in 2020, where he will be presented his Lectureship award. Dr Calle Vallejo has also been invited to contribute a Perspective article to PCCP.
Many congratulations to Dr Calle-Vallejo on behalf of the PCCP Editorial Board, Office and Ownership Societies.
Nominations for the 2020 PCCP Emerging Investigator Lectureship and Themed collection will open next summer, keep up to date with latest journal news on the blog, Twitter, newsletter and e-TOC alerts.