We are delighted to announce that Dr Rahul Banerjee is now Associate Editor for CrystEngComm. Dr Banerjee joined the CrystEngComm Editorial Board earlier this year but as of 1st October, he will now be handling submissions for the journal.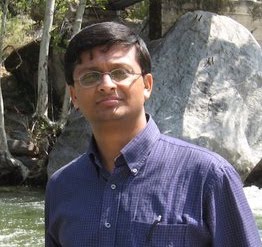 Dr Banerjee is based at the National Chemical Laboratory in Pune, India. His research interests focus on the synthesis and structural studies of metal-organic frameworks as well as their applications in storage, separation and adsorption.
Dr Banerjee comments "I'm very pleased to accept this position. It is indeed a job through which I believe I can serve the crystal engineering community even more".
Some of Dr Banerjee's recent CrystEngComm articles include:
Hydrogen bond directed honeycomb-like porous network structure of tris (bipyridyl-glycoluril)cobalt(III) chloride, CrystEngComm, 2011, 5289-5291.
Synthesis and structural comparisons of five new fluorinated metal organic frameworks (F-MOFs), CrystEngComm, 2010, 1600-1609 . 
Submit to Dr Rahul Banerjee today through our submission website.