Highly selective and sensitive surface enhanced Raman spectroscopy (SERS) probes for the pesticide thiram have recently been reported by Zou and Wang et al.
SERS can provide low-cost, non-destructive, fast detection of potential environmental pollutants such as thiram.   This sulfur-containing pesticide and fungicide is commonly used to protect orchard fruits and soya but is toxic to humans both in acute doses and by long-term exposure to smaller quantities.
An effective SERS substrate has a rough metal surface – typically made of noble metals such as Ag – which adsorbs the molecules of interest.  The surface is coated on a glass or a core metal oxide particle, such as Fe3O4.   After oleate-modified Ag microspheres were found to possess selective thiram detection by surface-ligand exchange, attempts were made to generate Ag composite microspheres with oleate modifications, using a gel system.  However, the dumb-bell shaped particles produced showed a poor SERS performance, due to the lack of so-called hot-spots – areas where surface enhancement is intense.
In the new paper, the successful preparation of oleate-modified silver composite microspheres with dense hot-spots is demonstrated.  The Fe3O4 microspheres, capped with polyacrylate groups are prepared by a solvothermal method.  The carboxylate groups interact with Ag ions which are subsequently reduced using sodium borohydrate.  The surface Ag particles seed further coating by Ag in the presence of oleate in a gel system (see diagram below), completely covering the Fe3O4 microsphere in oleate-modified Ag nanoparticles.
The spherical particles produced show SERS detection of thiram at trace amounts, with the thiram spectrum detected at a concentration as low as 1 x 10−8 M.  Under the same conditions, two other common pesticides, methyl parathion and trichorfon, show no SERS signals. The results suggest that the system could potentially be used for the selective detection of traces of thiram in solution.
For more details, see the full paper at:
Gel-assisted synthesis of oleate-modified Fe3O4@Ag composite microspheres as magnetic SERS probe for thiram detection
Haihong Zheng, Bingfang Zou, Lin Chen, Yongqiang Wang, Xiaoli Zhang and Shaomin Zhou
CrystEngComm, 2015, Advance Article
DOI: 10.1039/C5CE01017A
__________________________________________________________________________________________________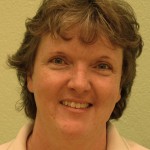 Gwenda Kyd has a PhD in metallocarborane chemistry from the University of Edinburgh. Other research work includes the spectroscopic study of the structure of glasses and organometallic electron-transfer reactions and the preparation of new inorganic phosphors. She has recently published a book on chemicals from plants.