A warm welcome to both Professor Susan Bourne and Professor C. Malla Reddy who start as Associate Editors for CrystEngComm this month!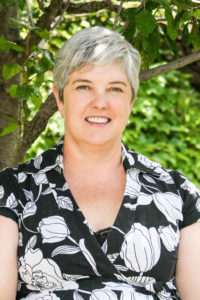 Susan Bourne is the Professor of Physical Chemistry at the University of Cape Town. Her PhD, obtained at the University of Cape Town, was a study of organic inclusion compounds undertaken under the supervision of Professor Luigi Nassimbeni.
Her research interests include the application of physicochemical methods to inclusion compounds and crystal engineering of metal-organic materials, all with the aim of correlating solid-state structure with physical properties and reactivity. She has published over 120 papers and has supervised 20 postgraduate students. She is the chair of the Structural Chemistry Commission of the International Union of Crystallography, and is a Fellow of the University of Cape Town.
Browse a selection of work published by Susan:
Conformational chiral polymorphism in cis-bis-triphenylphosphine complexes of transition metals
Never Tshabang, Gaone P. Makgatle, Susan A. Bourne, Nina Kann, Jack D. Evans, François-Xavier Coudert and Lars Öhrström
CrystEngComm, 2018, 20, 5137-5142
DOI: 10.1039/ C8CE00337H, Paper
Unravelling chromism in metal–organic frameworks
Gift Mehlana and Susan A. Bourne
CrystEngComm, 2017, 19, 4238-4259
DOI: 10.1039/ C7CE00710H, Highlight
Selectivity of aliphatic alcohols by host–guest chemistry
Nicole M. Sykes, Hong Su, Edwin Weber, Susan A. Bourne and Luigi R. Nassimbeni
CrystEngComm, 2017, 19, 3682-3688
DOI: 10.1039/ C7CE00736A, Paper
Professor C. Malla Reddy (Hyderabad, India, 09 Feb 1975) works in the Department of Chemical Sciences, Indian Institute of Science Education and Research (IISER) Kolkata (2008 – present). He received his PhD in Crystal Engineering in 2006 from University of Hyderabad, and took up Post-Doctoral Research at the Karlsruhe Institute of Technology, Germany (2007 – 2008). He has been an Honorary Visiting Scientist at the University of Bradford (2015 – 18), a recipient of the Royal Society of Chemistry's Mobility Grant, the Distinguished Lectureship Award from the Chemical Society of Japan (2017) and the Swarnajayanti Fellowship from the Department of Science and Technology, India. He is a Co-editor of Acta Crystallogr. B and has served as an Associate Editor for RSC Advances during 2015-16 as well as part of our Advisory Board here at CrystEngComm. He also served on the Local Organizing Committee of IUCr2017@Hyderabad, India.
His research group is engaged in understanding mechanical properties of organic solids, including pharmaceutical and optoelectronic crystals. Some of his well known contributions include the discovery of flexible elastic and plastic organic crystals and designing flexible crystals using Supramolecular Shape Synthons. He has published over 90 research articles.
Browse a selection of work published by Malla:
Tuning mechanical behaviour by controlling the structure of a series of theophylline co-crystals
Shubhangi Kakkar, Biswajit Bhattacharya, C. Malla Reddy and Soumyajit Ghosh
CrystEngComm, 2018, 20, 1101-1109
DOI: 10.1039/C7CE01915G, Paper
Reaction time dependent formation of Pd(II) and Pt(II) complexes of bis(methyl)thiasalen podand
Pradip Kr. Dutta, Snigdha Panda, G. Rama Krishna, C. Malla Reddy and Sanjio S. Zade
Dalton Transactions, 2013, 42, 476-483
DOI: 10.1039/C2DT31630G, Paper
Direct correlation among crystal structure, mechanical behaviour and tabletability in a trimorphic molecular compound
Partha Pratim Bag, Miles Chen, Changquan Calvin Sun and C. Malla Reddy
CrystEngComm, 2012, 14, 3865-3867
DOI: 10.1039/ C2CE25100K, Communication
Submit your research or reviews to Susan & Malla today, they will be delighted to receive them!
See our author guidelines for information on our article types or find out more about the advantages of publishing in a Royal Society of Chemistry journal.