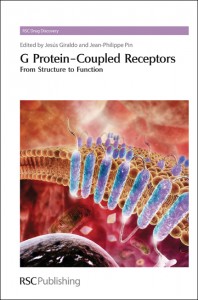 RSC Books would like to congratulate Robert J. Lefkowitz and Brian K. Kobilka who have today been jointly awarded the Nobel Prize in Chemistry.  The researchers have been awarded the prize for their studies of G-protein-coupled receptors.
If you would like to learn more about this fast developing area why not read Robert J Lefkowitz's engaging historical perspective on G-protein-coupled receptors published in the RSC Drug Discovery book G Protein-Coupled Receptors: From Structure to Function.
Learn more here.
Interested in other books on drug discovery?  Read more in the RSC Drug Discovery Series.