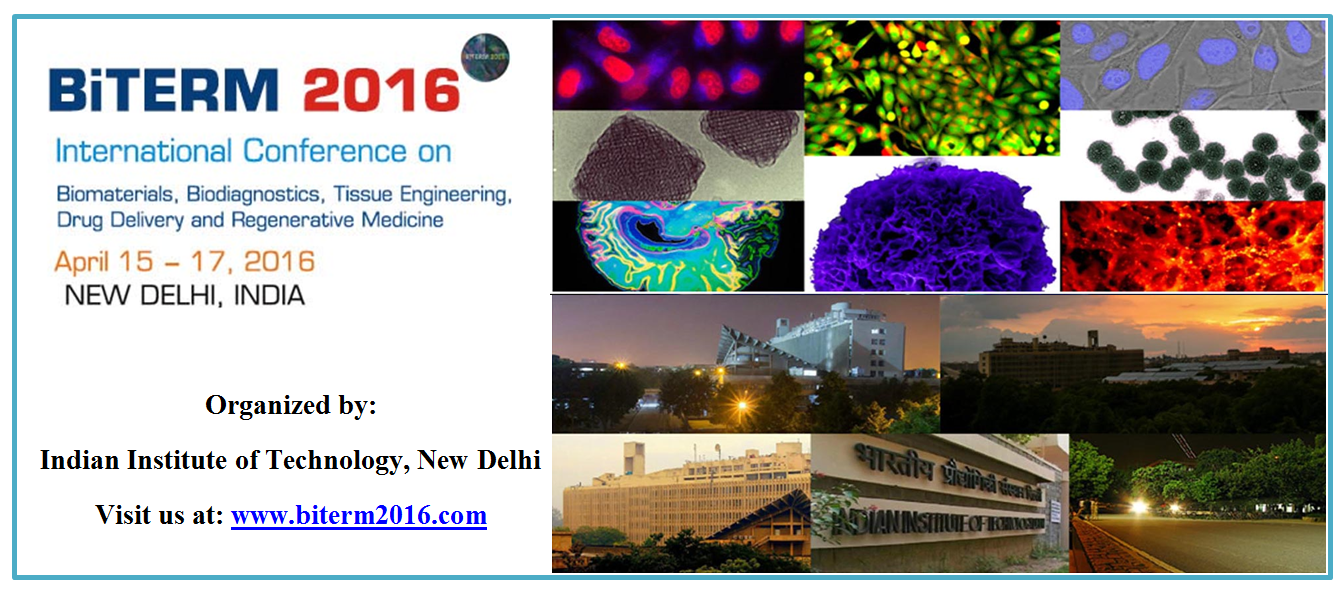 The Society for Biomaterials and Artificial Organs (SBAOI) is one of the leading societies in India promoting healthcare related research. The annual meeting of SBAOI India has over the years become one of the premier biomaterials & biomedical related conferences in the country, and provides a great opportunity for professional development & networking in the field. This year, the annual conference BiTERM-2016 is being organized by the Indian Institute of Technology (IIT) Delhi at New Delhi over April 15 – 17, 2016.
BiTERM-2016 will not only offer a platform for presenting innovative & novel research, but also promises to be preferential ground for exchange of ideas with experts across the world, ultimately leading to scientific and technological development. The event will cover a wide range of topics that are shaping the future of biomedical research.
Dr. Richard Kelly and Dr. Deeksha Gupta will represent the Royal Society of Chemistry at this meeting.