Biomaterials Science is delighted to recognise our outstanding reviewers for their support and significant contributions to the journal. As part of the 10th Anniversary celebrations, we are highlighting some of our most loyal reviewers in a 'Reviewer Spotlight' series. We are grateful to all our reviewers and appreciate the dedication and support they give to the journal.
Nuria Oliva is a Biomaterials Science reviewer and received an outstanding reviewer award for her contributions to the journal in 2020. Find out more about Nuria below and read her interview for her tips and tricks for reviewers and authors publishing in the journal.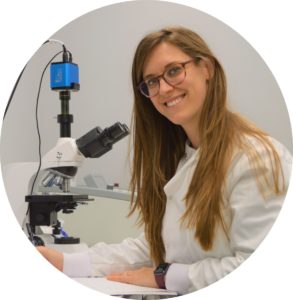 Dr. Nuria Oliva is an Assistant Professor and la Caixa Junior Leader Fellow at IQS Barcelona, and an Honorary Research Fellow at Imperial College London. Her group works at the intersection of biomaterials, biology and medicine to tackle complex human diseases like osteoarthritis, fibrosis or cancer. She graduated with a PhD in Medical Engineering and Medical Physics from the Harvard-MIT Division of Health Sciences and Technology, before becoming a postdoctoral fellow at Imperial College London. In 2020, Nuria started her independent group as an Imperial College Research Fellow.
1. What encouraged you to become a reviewer for Biomaterials Science?
I wanted to give back to the biomaterials community. I recognised that my previous work had been published thanks to the work of other experts in the field, and so I wanted to facilitate that for other scientists seeking to share their work.
2. Do you have any advice for first-time authors seeking publication in Biomaterials Science?
Less is more! Tell a compelling story that is backed up by your data, and only display the data that tells your story. All additional data can go to supplemental information. A compilation of massive amounts of data often distracts from getting the important, main message across.
3. What would you recommend to new reviewers to ensure their report is helpful?
Be objective, be fair and most importantly, provide details of any criticism. A vague review doesn't help anyone involved in the process and generates more work for the editor, the authors, and yourself on the event of a second round of reviews.
4. Has being a reviewer affected how you approach the preparation of your recent manuscripts?
Absolutely. Having reviewed a fair amount of manuscripts by now, I understand better what works and what doesn't work, and how to convey the message of the paper in a clearer way, both through the text and the figures.
You can find out more about Nuria and her research on her webpage and follow her on Twitter @noliva77