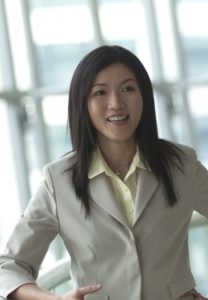 Evelyn Yim began her education at the University of Toronto, where she earned her BASc in Engineering Science and MASc in Chemical Engineering, under the supervision of Professor Michael Sefton. She pursued her PhD in Biomedical Engineering at Johns Hopkins University before conducting her post-doctoral training at the Johns Hopkins School of Medicine and, under Professor Kam Leong, in the Department of Biomedical Engineering at Duke University. Between 2007 and 2015 Evelyn worked in Singapore, where she held a joint appointment from the National University of Singapore, as faculty in the departments of Biomedical Engineering and Surgery, and the Mechanobiology Institute Singapore, a Research Center of Excellence supported by the National Research Foundation Singapore, as a principle investigator studying how chemical and biomechanical cues influence stem cell behavior. Evelyn Yim joined the University of Waterloo as an Associate Professor in 2016. Evelyn and her Regenerative Nanomedicine Lab group are interested to apply the knowledge biomaterial-stem cell interaction to direct stem cell differentiation and tissue regeneration for neural, vascular and corneal tissue engineering.
Read Evelyn's Emerging Investigator article "Enhanced efficiency of nonviral direct neuronal reprogramming on topographical patterns" and check out all of the 2021 Biomaterials Science Emerging Investigator articles here.
What aspect of your work are you most excited about at the moment and what do you find most challenging about your research?
Excited: the field is moving very fast with a lot of new analytical technologies available
Challenging: getting funding.
In your opinion, what are the most important questions to be asked/answered in this field of research?
I think the mechanism of cell-materials interaction, including immune response and mechanobiology, is very important.
Can you share one piece of career-related advice or wisdom with other early career scientists?
Try your best! But remember to keep a good work-life balance.