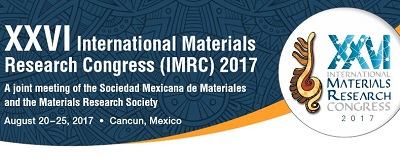 We are pleased to announce the Biomaterials for Tissue Regeneration symposium which will take place at the 25th International Materials Research Congress in Cancun, Mexico.
The symposium, endorsed by Biomaterials Science and held from 20-25 August, will gather together clinicians, biologists, materials researchers, engineers and industrialists to highlight the most recent advances on the interactions of biomaterials with cells and tissues.
The focus of the symposium is on the most novel knowledge on the cross-talking between biomaterials and biological systems, i.e how biomaterials, including biomimetic materials or emerging metallic alloys, ceramics, natural and synthetic polymers, composites, and adhesives, interact with proteins, blood, cells and mineral tissues in order to provide tissue regeneration.
Confirmed invited speakers:
Early bird registration ends on 31 May – click here to register now or visit the IMRC website for more information.