We are delighted to announce Assistant Professor Fan Yang (Stanford University) as the 2016 Biomaterials Science Lectureship winner.
The Biomaterials Science Lectureship is an annual award that honours an early-stage career researcher for their significant contribution to the biomaterials field. The recipient is selected by the Biomaterials Science Editorial Board from a list of candidates nominated by the community.
Read on to find out more about Fan…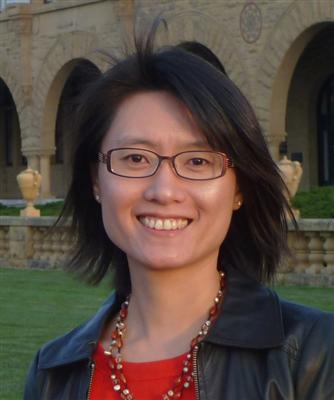 Fan Yang is currently an Assistant Professor at Stanford University in the Departments of Orthopaedic Surgery and Bioengineering, and Director of Stanford Stem Cells and Biomaterials Engineering Laboratory. Her research seeks to understand how microenvironmental cues regulate stem cell fate, and to develop novel biomaterials and cell-based therapeutics for tissue regeneration, with special focus on treating musculoskeletal diseases, cardiovascular diseases and cancer.
Prior to joining Stanford, Dr. Yang received her Ph.D. in Biomedical Engineering from Prof. Jennifer Elisseeff's lab at Johns Hopkins University, and then completed a postdoctoral fellowship in the laboratory of Prof. Robert Langer at MIT. In recognition of her innovation, she was selected to be one of 2011 TR35 Global list honorees by Technology Review, which recognizes the world's 35 most outstanding innovators who are younger than 35.
Dr. Yang has also been recognized by multiple awards from both federal agencies and private foundations including the NSF CAREER Award, the NIH R01 award, Tools and Technologies Development Award from California Institute of Regenerative Medicine, Young Investigator Award from Alliance for Cancer and Gene Therapy, National Scientist Development Award from American Heart Association, Rising Star award from BMES-CMBE, Mission for Learning Faculty Scholar Award in Pediatric Translational Medicine, Donald E. and Delia B. Baxter Faculty Scholar Award, the McCormick Faculty Award, Stanford Asian American Faculty Award, the 3M Nonteured Faculty Award and the Basil O'Connor Starter Scholar Research Award.
Take a look at Fan's recent Biomaterials Science article to find out more about her current research:
Effects of the poly(ethylene glycol) hydrogel crosslinking mechanism on protein release
Soah Lee, Xinming Tong and Fan Yang
Biomater. Sci., 2016, 4, 405-411
Keep your eyes peeled for Fan's upcoming Biomaterials Science article in honour of the Lectureship award.
We would like to thank everybody who nominated a candidate for the Lectureship; we received many excellent nominations, and the Editorial Board had a difficult task in choosing between some outstanding candidates.
Please join us in congratulating Fan in her fantastic achievements by adding your comments below.