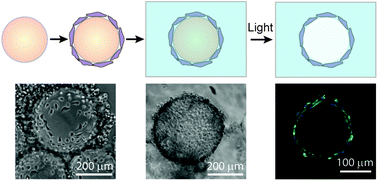 When I was in elementary school, I remember having lots of fun making papier-mâché piñatas.  To form a spherical, hollow structure, I would inflate a balloon and layer papier-mâché on top. Once the papier-mâché dried, I popped the balloon with great satisfaction to leave behind a hollow sphere, which I then painted and filled with candy to complete my piñata. The best part of the whole process was enjoying the candy.
The Anseth Lab at the University of Colorado in Boulder has developed a clever biomaterials technique that reminds me of my favorite arts & crafts activity. In their Biomaterials Science paper Katherine Lewis et al. describe how they used photodegradable PEG microspheres (analogous to balloons) coated with lung epithelial cells (analogous to papier-mâché) to generate cyst structures that mimic lung alveoli in vitro. In alveoli, lung epithelial cells form tight junctions to create a barrier between the airway and blood vessels. To appropriately model this barrier in vitro, the photodegradable microspheres were functionalized with the adhesive peptide CRGDS to allow epithelial cell attachment to the surface of the microsphere. Subsequently, cell-coated microspheres were encapsulated in a PEG hydrogel with stiffness similar to lung tissue, which was functionalized with CRGDS and enzymatically-cleavable peptide cross-linkers. Finally, the photodegradable microspheres were degraded away with cell-compatible light to form cysts, similar to popping the balloon when making a piñata. The cells forming the spherical cysts retained their tight junctions because they also adhered to the surrounding encapsulating hydrogel. The morphology and cell–cell junctions of the cysts were elegantly characterized with confocal microscopy and immuno-staining to demonstrate barrier formation. These 3D models of alveolar cysts demonstrate yet another unique application of photodegradable PEG hydrogels. These cysts may be used to develop models of diseases including pulmonary fibrosis for in vitro screening of potential therapeutics. Discovering treatments to lung-associated diseases using this technology in the future would certainly be a sweeter success than enjoying candy from a piñata.
Check out the June cover article here: In vitro model alveoli from photodegradable microsphere templates by Katherine J.R. Lewis, Mark W. Tibbitt, Yi Zhao, Kelsey Branchfield, Xin Sun, Vivek Balasubramaniam, and Kristi S. Anseth
---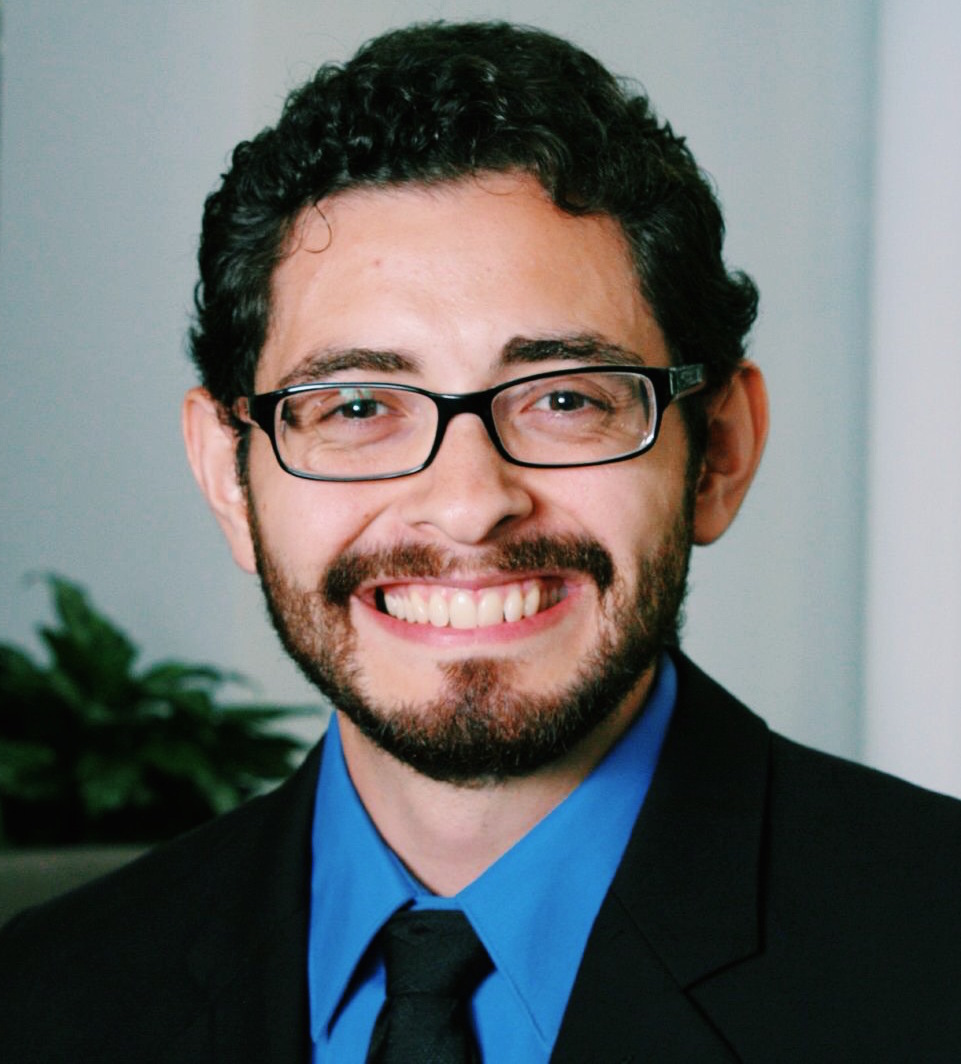 Dr. Brian Aguado (@BrianAguado) completed his Ph.D. in Biomedical Engineering from Northwestern University as an NSF fellow in 2015. He holds a B.S. degree in Biomechanical Engineering from Stanford University and a M.S. degree in Biomedical Engineering from Northwestern University. Read more about Brian's research publications here.
Follow the latest journal news on Twitter @BioMaterSci or go to our Facebook page.