Suzie Pun, recipient of the inaugural Biomaterials Science lectureship, accepted her award at the 3rd Symposium on Innovative Polymers for Controlled Delivery (SIPCD 2014), which took place in Suzhou, China on 16-19th September and is where Suzie delivered her first Award Lecture. The award was presented by  Biomaterials Science Editorial Board member Jun Wang.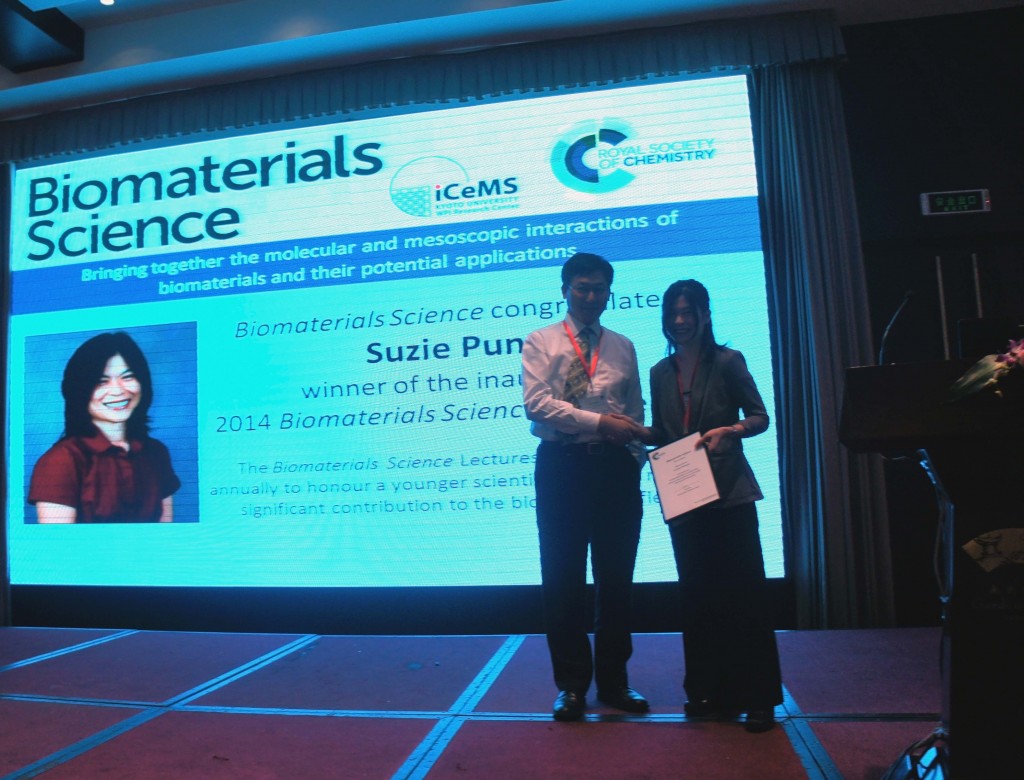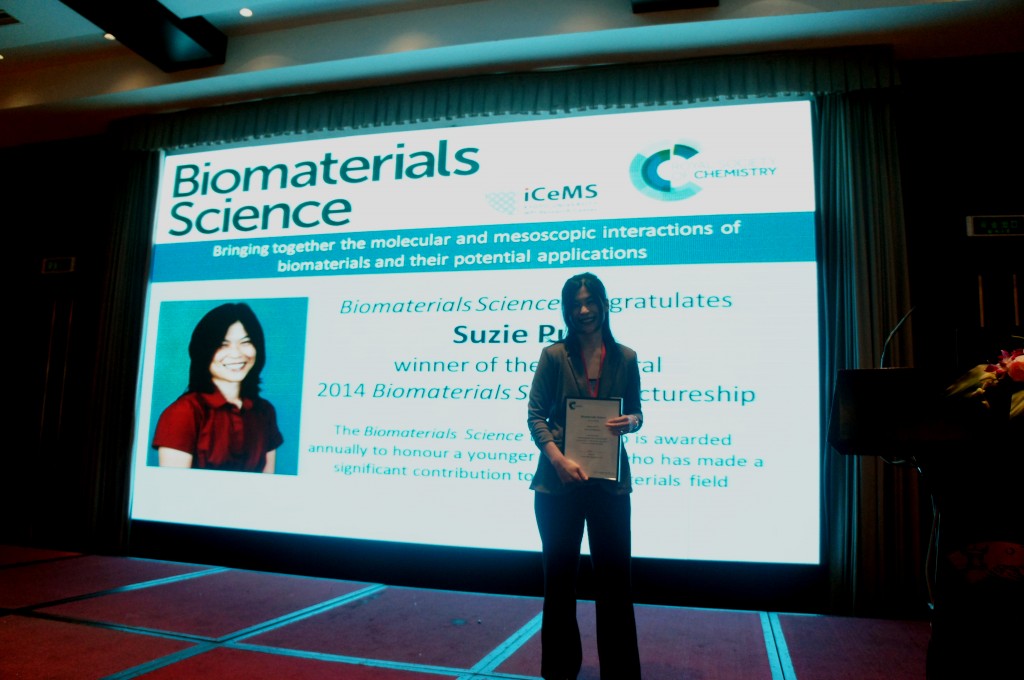 As part of the Lectureship, Suzie, a Professor in the bioengineering department at University of Washington, will also be presenting her Award Lecture at the 1st International Symposium on Immunobiomaterials in Tianjin, China, and NanoDDS 2014 in North Carolina, US.
---
Read Suzie Pun's latest Biomaterials Science article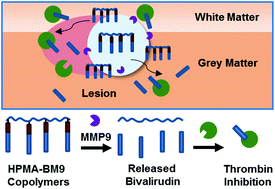 MMP9-sensitive polymers mediate environmentally-responsive bivalirudin release and thrombin inhibition
D. S. Chu, D. L. Sellers, M. J. Bocek, A. E. Fischedick, P. J. Horner and S. H. Pun
Polymers conjugated to multiple pendant bivalirudin peptides via MMP9-sensitive linkages were synthesized for localized thrombin inhibition.  Localized delivery of the polymers in an injectable hydrogel resulted in decreased cell proliferation and reduced astrogliosis after spinal cord injury.