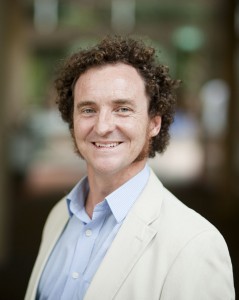 Professor Justin Cooper-White, Editorial Board member
Professor Cooper-White graduated with his Bachelors of Engineering (Chemical) in 1991, University of Queensland, and thereafter worked for Shell (Australia) Pty. Ltd. for 5 years as a practicing chemical engineer and processing manager. He commenced his Ph.D. in 1996 and was awarded his Ph.D. in Chemical Engineering (Biomedical Polymers), UQ, in March 2000. He subsequently held a postdoctoral position at the University of Melbourne (UMelb) under the mentorship of Prof. David V. Boger, and joined the Department of Chemical and Biomolecular Engineering at UMelb as a tenured Senior Lecturer in early 2003. In 2004 he move to the University of Queensland (UQ) to head a new initiative in Biomaterials and Tissue Engineering in the Department of Chemical Engineering and in 2007 was promoted to Professor of Bioengineering. He currently holds the positions of Group Leader within the Australian Institute for Bioengineering and Nanotechnology (AIBN, UQ), (inaugural) Director of the Queensland Node of the Australian National Fabrication Facility (ANFF-Q), and Associate Dean (Research) for the Faculty of Engineering, Architecture and Information Technology at UQ. Prof. Cooper-White has over 150 refereed publications and over 300 conference abstracts. His work has appeared in high impact journals in his field and he has also produced 6 Worldwide patents that have reached National Phase Entry in USA, Europe and Australia.
Biomaterials Science is now accepting submissions. All articles will be free to access until the end of 2014. Please contact the editorial office if you have any questions about the journal.
Follow the latest journal news on Twitter @BioMaterSci or go to our Facebook page.
To keep up-to-date with all the latest research, sign-up to our RSS feed or Table of contents alert.